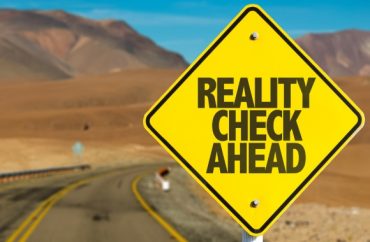 A black professor at DePaul University has had enough of the academy's "derision of the American Dream" and its portrayal of the United States as a "white supremacist" country.
Jason D. Hill says requiring students to read Ta-Nehisi Coates' "Between the World and Me" should be considered "child abuse" or "child neglect," and that Americans "need to be fortified with a rational pride that recognizes what is great about America."
Hill, a gay Jamaican immigrant, penned an "open letter" to Coates back in September in which he tells the author he's "saddened by [Coates'] conviction that white people wield such a great deal of metaphysical power over the exercise of [his] own agency":
In making an enemy of the Dream that is a constitutive feature of American identity, you have irrevocably alienated yourself from the redemptive hope, the inclusive unity, and the faith and charity that are necessary for America to move ever closer to achieving moral excellence. Sadder still, you have condemned the unyielding confidence in self that the Dream inspires.
The philosophy professor spoke about this, and his new book "We Have Overcome: An Immigrant's Letter to the American People," to the Daily Caller News Foundation:
[Hill] cites the fact that America is not a tribal nation, but is welcoming to all. The aspirational nature of the nation, where anyone can start afresh if they have grit, tenacity, resilience and will reject an entitlement attitude, excites him. The fact that the U.S. was founded on moral principles and that the country is always working to solve real problems that crop up also make him proud. But it is the American people, fundamentally cheerful, optimistic, compassionate, and generous, who make this country such a beautiful place to Hill.

White liberals incur his wrath, and his eloquent rejection of being a victim confounds them.

"If my emancipation as a black person rests in my hands and I will not allow you to expropriate my creative agency on behalf of my life, and if the purpose and meaning of your existence relies on emancipating me from my suffering and my victimization, then I've basically eradicated your purpose and your meaning from your life," Hill said, adding that liberals depend on blacks continuing to suffer.
Hill says the "alt-left" — which includes folks like Coates and Bernie Sanders — labels any "position that does not align with theirs" as "hate speech," and that increasing anti-Americanism is the greatest domestic threat the country faces.
MORE: UMass students — fed up with professors preaching anti-Americanism — demand 'intellectual diversity'
MORE: Prof who had students say anti-American pledge did no wrong, campus declares
IMAGE: Shutterstock
Like The College Fix on Facebook / Follow us on Twitter