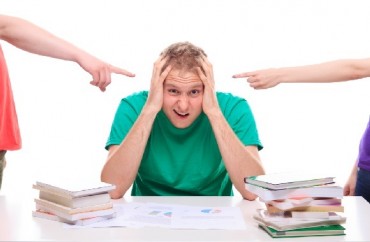 Dr. Monica Cox, the female, black chair of the Department of Engineering Education at Ohio State University, recently told the campus community that her relationship with her colleagues is adversely impacted simply because they're mostly white and male.
"You are different. You are an outlier and it's real," Cox told The Lantern campus newspaper. "I do feel that because this is the nature of the profession. It's very male. It's very white."
Cox is not wrong; the engineering department at Ohio State is in fact primarily male, just as it is at the majority of higher education institutions across the country.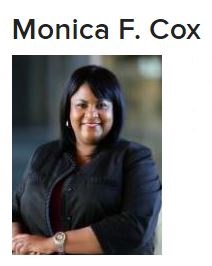 "You have to overcome your implicit biases or even sometimes explicit biases to work with someone who is different," Cox told The Lantern.
Cox declined to comment when The College Fix asked her to define the implicit and explicit biases of those in her department.
Because the engineering department is predominately white and male, she emphasizes in the article that "it was important for me to work with my male students, my white, male students – people who [have] never engaged with a female professor of color."
Cox added in her comments to The Lantern that the lack of diversity in the department "represents some of the real issues in our society when it comes to socioeconomic differences and disadvantages to minority populations."
There's no question that diversity quotas in the workplace and at universities continue to be hot-button issues. Many demands issued recently by students of color call on administrators to adhere to racial quotas.
The topic also came to light recently when former Google employee James Damore released his infamous "diversity memo," which contended in part that prospective Google employees should be hired based on their ability and merit as opposed to fulfilling Google's gender and ethnicity quotas.
MORE — Sexual neuroscience PhD: The engineer who wrote the 'Google memo' is right
Fourth year Ohio State mechanical engineering student Jaxon Wilkerson echoed similar sentiments.
While Wilkerson acknowledged that the majority of engineering departments and engineering industries are male-oriented, he added that it is the "norm for most of the industry."
The traits Wilkerson values most when it comes to his professors — regardless of gender and skin color — are "knowledge, dedication, clarity, experience and passion," he said in an e-mail to The College Fix.
Wilkerson said the department has "many great professors and faculty members that enable OSU's College of Engineering to be ranked consistently in the top 30 best US engineering programs."
University spokesman Chris Davey said that Ohio State practices a "holistic approach" when screening potential faculty.
"We take into consideration all of the applicant's qualifications and arrive at a decision about whether they're the right match for that particular job… Diversity is one of those considerations," he told The Lantern.
Davey told The Lantern regarding hiring professors of color that "we're not the very best. We're certainly not where we want to be, but increasingly we've done better and better against our goals and our peer institutions."
Davey declined The Fix's request to expand on his comment.
According to research from Brian Yoder of the American Society for Engineering Education, Ohio State awarded the sixth most engineering bachelor's degrees to women in 2015. What's more, the school also ranks No. 15 in bachelor's degrees awarded to African-Americans in the nation out of the 352 schools reported.
Additionally, Yoder observed that women represented a larger percentage of master's and doctoral students in 2015 than the year before. They also earned a larger share of graduate degrees than bachelor's degrees. And females were awarded 19.9 percent of all bachelor's degrees awarded by an engineering program in 2015 and made up 21.4 percent of undergraduates enrolled in engineering.
MORE: Iowa State defends lesson on microaggressions in software engineering class: 'Entirely appropriate'
Like The College Fix on Facebook / Follow us on Twitter