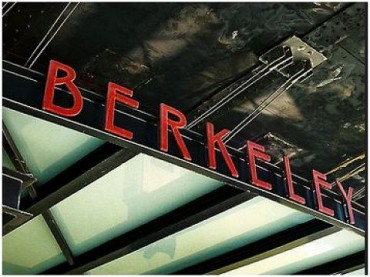 This UC-Berkeley student group's events seem cursed.
Months after "Black Lives Matter" protesters crashed a forum with gay tech billionaire Peter Thiel, another Berkeley Forum event – on public education and waning state support – got hijacked this week, The Daily Californian reports:
About 20 protesters, identifying themselves as black graduate students and allies, chanted and shouted throughout the event, alleging the university's failure to accomplish its mission of public good. They referenced hardships for black students, the size of [Chancellor Nicholas] Dirks' salary and the campus's decision not to tenure environmental science professor Carolyn Finney, among other issues. …

Amid near-constant interruption from the crowd, Dirks and [Executive Vice Chancellor Claude] Steele commented on the challenges of maintaining a traditional public university mission as state-allocated funding continues to decrease. Dirks called for a student-led campaign to develop a political basis on which the "state Legislature will begin to increase in significant ways the allocation to higher education."
When "shouting and chanting from the crowd resumed after Dirks and Steele declined to comment on certain questions" from protesters, the forum shut down the event.
All hail the heckler's veto!
Like The College Fix on Facebook / Follow us on Twitter
IMAGE: Michael Patrick/Flickr