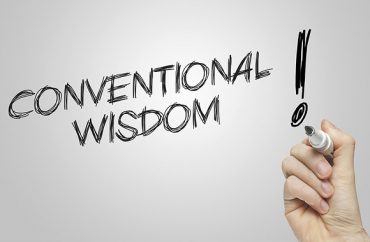 'The most surprising result of my career'
The youngest black professor ever to receive tenure at Harvard and recipient of an economics prize for "most promising American economist under 40" has just upended the conventional wisdom on police shootings.
There is no racial bias when officers fire on suspects, according to a new study by Prof. Roland Fryer – black suspects are actually less likely to be shot than other suspects.
The study looked at more than a thousand shootings in 10 major police departments, The New York Times reports. Fryer and student researchers spent 3,000 hours putting together data from police reports in Houston, Austin, Dallas and Los Angeles, as well as Orlando, Jacksonville and four other Florida counties.
MORE: Profs say black man shooting Dallas police 'not entirely unexpected'
Fifteen years of shootings (2000-2015) revealed these results:
In officer-involved shootings in these cities, officers were more likely to fire their weapons without having first been attacked when the suspects were white. Black and white civilians involved in police shootings were equally likely to have been carrying a weapon. Both of these results undercut the idea that the police wield lethal force with racial bias.
When Fryer looked at Houston individually – because its police gave them reports for arrests "when lethal force might have been justified" – he found that
in tense situations, officers in Houston were about 20 percent less likely to shoot a suspect if the suspect was black. This estimate was not very precise, and firmer conclusions would require more data. But, in a variety of models that controlled for different factors and used different definitions of tense situations, Mr. Fryer found that blacks were either less likely to be shot or there was no difference between blacks and whites.
MORE: Students skip class to protest police shooting
The big racial difference shown by the data Fryer examined is the use of force in non-shooting scenarios, where black people were more likely to experience force from police – say, being pushed up against a wall or pepper sprayed. In New York City, blacks were about 17 percent more likely to experience use of force.
Fryer posits that the "great costs, legal and psychological," to police "when they unnecessarily fire their weapons" could explain the lack of racial disparity or even greater leniency toward black suspects.
The shooting findings are "the most surprising result of my career."
MORE: College student who stood with police in Ferguson honored
Like The College Fix on Facebook / Follow us on Twitter
IMAGE: ibreakstock/Shutterstock