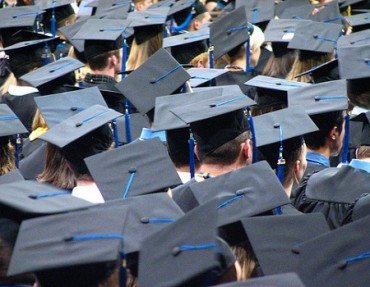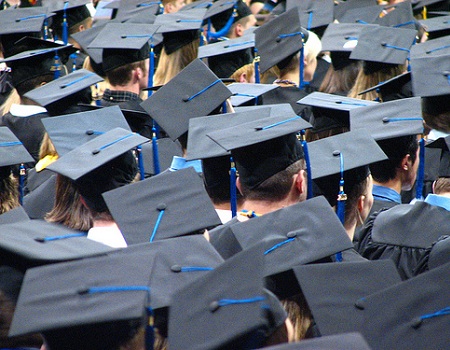 During graduation season this year, black students at Harvard will be hosting and attending a commencement event intended solely for black students.
According to The Root, this specialized graduation ceremony "took nearly a year to plan," and represents "an effort to acknowledge the struggles and resilience Black students have had to possess in order to thrive in higher education."
The ceremony, which will "focus on graduate students," will feature more than 125 students total. The cost of both the event and a subsequent reception—over $27,000—was raised by the students themselves. Organizers hope to include undergraduate students in next year's blacks-only graduation.
The students will still participate in Harvard's main commencement ceremony.
The ceremony comes at a time when the experiences of Black students on college campuses in America have been marked by incidents of overt racism, microaggressions, passive racist comments, and the marginalization of minority experiences in both reading assignments and learning materials.

The college graduation rate for Black students in the country was 44 percent in 2011 according to the Journal of Blacks in Higher Education.

The same report showed that at Harvard, 96 percent of Black students graduate within six years, which gives Harvard the distinction of having one of the highest graduation rates for Black students.

Even with that, some students say they feel isolated and at times alienated on campus. Historic wealth disparities and cultural differences create a divide that can make studying a greater challenge, Courtney Woods, who is finishing a master's degree in education policy and management from the Graduate School of Education said.

"Harvard's institutional foundation is in direct conflict with the needs of Black students," Woods said. "There is a legacy of slavery, epistemic racism and colonization at Harvard, which was an institution founded to train rising imperialist leaders. This is a history that we are reclaiming."
MORE: Public university hosts blacks-only student retreat – to promote inclusion
Like The College Fix on Facebook / Follow us on Twitter