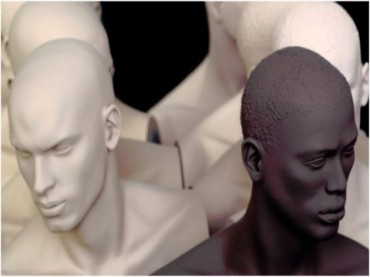 The first event by the "Black Lives Matter" committee at Northwestern University is a teach-in tomorrow "featuring faculty presentations on racial issues and a panel discussion," The Daily Northwesterner reported:
In the past week, the committee has launched an art campaign circulating images of the word "Breathe" on social media and around campus, as well as quotes surrounding the concept from notable artists throughout black history, such as James Baldwin and Lorraine Hansberry. …

"If you actually look into that phrase or that idea, as we've been showing through the quotes that have been posted," [committee member Sarah] Watson said, "that idea of oppressed people not being able to breathe, black people not being able to breathe, and feeling like oppression is this suffocating force, is present throughout history and black history."
That's not all – the students involved in the committee set up a Tumblr page, Suffocating @ NU, intended to document "the racists in the room" – screenshots of offensive posts on social media such as location-based Yik Yak. One screenshot mocks February's Black History Month, calling it "Blunts and 40s Month."
The "Black People Making History Committee" is the work of about 15 students and faculty members and it's housed in the Center for African American History. Its events are in conjunction with Black History Month.
Like The College Fix on Facebook / Follow us on Twitter
IMAGE: Dry Hundred Fear/Flickr
Like The College Fix on Facebook / Follow us on Twitter