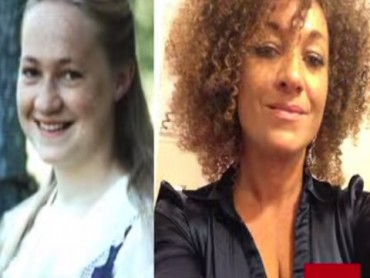 From the "You Just Can't Make This Up" Dept.: It's been revealed that the now-resigned Spokane, Washington president of the NAACP, Rachel Dolezal, once sued historically black Howard University for … racial discrimination.
The school had "den[ied] her teaching posts and a scholarship" she claimed … because she was white.
Dolezal, then known as Rachel Moore, named the university and Professor Alfred Smith as defendants in a lawsuit filed in Washington, D.C.'s Superior Court. During the pendency of the civil case, Smith was chairman of Howard's Department of Art.

According to a Court of Appeals opinion, Dolezal's lawsuit "claimed discrimination based on race, pregnancy, family responsibilities and gender." She alleged that Smith and other school officials improperly blocked her appointment to a teaching assistant post, rejected her application for a post-graduate instructorship, and denied her scholarship aid while she was a student.

The court opinion also noted that Dolezal claimed that the university's decision to remove some of her artworks from a February 2001 student exhibition was "motivated by a discriminatory purpose to favor African-American students over" her.

As detailed in the court opinion, Dolezal's lawsuit contended that Howard was "permeated with discriminatory intimidation, ridicule, and insult."
Dolezal/Moore's case was dismissed in 2004, and she was ordered to pay Howard a total of almost $4,000 in fees.
RELATED: Spokane NAACP president 'outed' as white; liberals struggle for response.
Like The College Fix on Facebook / Follow us on Twitter
IMAGE: YouTube screencap