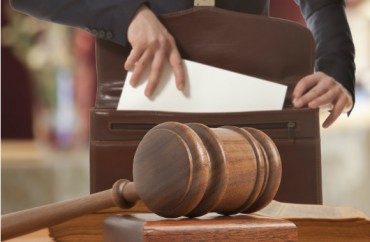 The Orange Coast College Republicans Club says it has filed a grievance with the school demanding officials reprimand a black professor who denied Republican club members entrance to an African American/Women's round table event on campus.
The group claims that Jessica Alabi, a sociology and gender studies instructor, shut down their attempt to attend the Women's History Month event in March. Emails published by the club this week obtained through a public records act request largely corroborate the claim.
In an email to Dean Kevin Henson, Alabi states that she told Republican club members they couldn't attend the meeting.
"This event is an African American/Women's round table discussion. I asked Vincent why he was doing this and I was very upset. He brought five people who kept saying that they were told that they could come to women's history month events," Alabi states.
The email to Henson CC'd several other administrators, including student dean Derek Vergara and student equity coordinator Maricela Sandoval.
"I just want everyone to be advised that the African American female students had and still have an expectation that this is a safe space event. If the college will not stand up to the Republican club, I have decided to stand up for myself and other students," Alabi stated.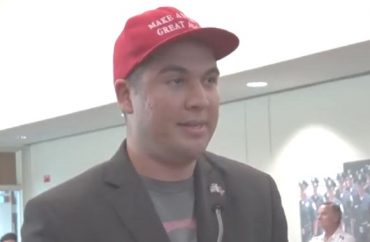 In response to Alabi's request that Republican club members not attend the meeting, Vincent Wetzel (pictured), president of the club, told The College Fix in an interview that during the incident he had reminded her that College Republicans had attended similar events in the past.
"The College Republicans have regularly been attending events just like this one around campus and it makes no sense that we were barred from this one," Wetzel told The Fix. 
College Republicans also obtained an email sent from Orange Coast College President Dennis Harkins to several of his colleagues in which he expressed disapproval of Alabi's actions and suggested the incident be reviewed immediately.
"It appears to me that Dr. Alabi may be overstepping her authority unless the student's behavior was disruptive to the AA Women's round table discussion group's activities," Harkins stated in the email he sent several weeks after the incident.
But Wetzel said he is not confident that Orange Coast College will consider the requests his club made.
"They might briefly open a BS investigation just to pretend like they are doing something, but that's about it," he told The College Fix.
This is not the first time Orange Coast College Republicans have been discriminated against, and the group's requests for university support have often been brushed aside.
In November, Orange Coast College professor Olga Cox called Trump's election an act of terrorism and some sort of assault. A Republican student who filmed the remarks was suspended until national outrage prompted campus leaders to rescind the disciplinary measure.
Nevertheless, Cox's peers awarded her teacher of the year, prompting the Republican club to address their board of trustees with a request to give the award to a more deserving professor.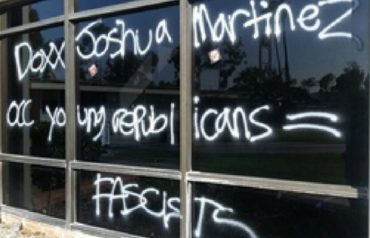 Republican members have also been targeted with anonymous hateful graffiti and death threats, and say they do not feel administrators have done nearly enough to preserve their safety.
"Due to this repeated viewpoint discrimination and unprovoked targeting of OCC Republicans members the OCC Republicans have filed a formal grievance about Professor Alabi's actions with Orange Coast College," the group states.
In additional to the demand for an investigation into Alabi's behavior, the Republican club in its grievance is also asking the school to suspend the professor, pending the investigation's results, as well as implement new training methods that would advise faculty on respecting all student viewpoints.
Campus spokesman Juan Gutierrez, department dean Henson and professor Alabi declined to comment on the matter.
MORE: He's a gay Hispanic who faces constant discrimination on campus — for being Republican
MORE: 'White people dying has generally worked': Black professor draws outrage for classroom remarks
Like The College Fix on Facebook / Follow us on Twitter
MAIN IMAGE: Shutterstock
Like The College Fix on Facebook / Follow us on Twitter