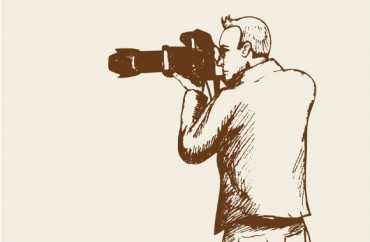 Former Oxford student and Rhodes Scholar Ntokozo Qwabe, a leader in the "Rhodes Must Fall" movement who gained a bit of notoriety earlier this year when he caused a (white) waitress to cry after leaving her a note that said "WE WILL GIVE TIP WHEN YOU RETURN THE LAND," now has been caught on camera bashing a cell phone camera out of a student's hands.
(Quite ironically, Qwabe accepted a Rhodes Scholarship despite loathing the man for whom it's named.)
When Qwabe and some fellow activists disrupted a lecture at the University of Cape Town (where he now attends), a (white) student began filming the shenanigans.
This did not sit well with Qwabe:
Ntokozo Qwabe, Rhodes scholar & former @UniofOxford student, intimidates UCT students & hits phone out of filming student's hand with stick pic.twitter.com/hFGZwOvaNe

— UCT Law Student(s) (@UCTLawStudents) September 20, 2016
The Spectator reports that in a Facebook post afterward, the activist claimed he "he did not touch the student […] only his phone."
'It is NOT true that I 'assaulted' and 'whipped with a stick' a white student during our shutdown of the arrogant UCT Law Faculty yesterday!

Although I wish I'd actually not been a good law abiding citizen & whipped the white apartheid settler colonial entitlement out of the bastard – who continued to video record us without our consent – this is not what happened as the media is reporting.'

'Otherwise, people must please stop annoying us about this petty non-issue invented by the media. While word has it that the instruction to video record us came from the Dean of Law (a whole womxn of colour!), we are klear that we will not be subjected to such white violence. The violent anthropologising of articulations of black pain without black people's consent is as old as settler colonial domination itself. We refuse to continue operating under the white gaze!'
Breitbart notes that a local paper "speculated that [Qwabe's] move from Oxford to UCT may be the reason why Oxford recently rose to the top of the international university league tables" … while U. Cape Town has plummeted 28 places.
Read the full Spectator and Breitbart pieces.
MORE: Oxford removes Cecil Rhodes plaque; students also want his statue taken down
MORE: Oxford vows to keep Rhodes statue after alumni threaten to yank $144 million
Like The College Fix on Facebook / Follow us on Twitter
IMAGE: rudall30/Shutterstock