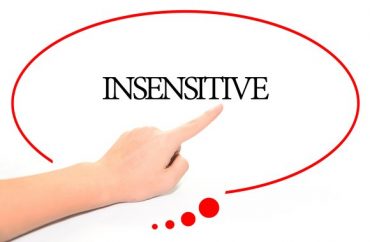 This sort of racial damned-if-you-do, damned-if-you-don't story appears every year during Black History Month: A student at New York University was aghast that a dining hall had planned to serve barbecue ribs, corn bread, collard greens, Kool-Aid, and — uh oh — watermelon-flavored water in honor of the celebration.
According to The New York Times, sophomore Nia Harris, who's black, "sought an explanation" about the menu from the head cook of Weinstein Passport Dining Hall.
In an email to NYU officials (a copy of which was also posted to Facebook), Harris alleges the cook "dismissed" her concerns, saying the Kool-Aid was fruit punch (which Harris contests, but isn't fruit punch one of Kool-Aid's many flavors?) and that the dining hall always serves fruit-flavored water (but not watermelon, Harris claims).
More significantly, the cook said the menu was prepared by black employees.
Upon hearing news of the planned meal, NYU President Andrew Hamilton flew into action:
[Hamilton] released a statement calling the menu "inexcusably insensitive." He said that the food and beverage choices had been made by Aramark, the university's food service provider, with no input from N.Y.U. officials, and that the "error was compounded by the insensitivity of the replies" to Ms. Harris's questions.

"N.Y.U.'s dining administrators will insist that Aramark put in place a mechanism to avoid a repeat of yesterday's episode, such as consulting the existing student advisory body and campus cultural groups about the menu for special events," Mr. Hamilton said in his apology.

Aramark already requires employees to do that, but it said that two of its workers violated that standard by planning the menu on their own. Both were fired on Wednesday, and the company said it was retraining its N.Y.U. employees.

"We have zero tolerance for any employee who does not adhere to our values or contradicts our longstanding commitment to diversity and inclusion," Aramark said in a statement Wednesday evening.
Harris told the Times she was glad to hear the two workers were canned, even though she said she "chose to believe that the Aramark employees had acted out of ignorance," not malice.
"[I]t should not have been her responsibility to point out the problem," Harris added. "The burden of teaching people how to be respectful to us is falling on us."
However, in today's environment, it's not hard to imagine the head cook getting grief if he had denied the two (black) employees' menu choice — that would be exercising "white privilege/supremacy": "How do you know what menu is best for us?"
The now-fired employees probably thought as a member of a local NAACP did when a similar controversy erupted at a San Francisco-area high school four years ago:
"What is the big deal? Historically and even now, we like our chicken and I'm not going to stop eating my fried chicken, nor my cornbread, nor my watermelon. Let's move on. Let's be more progressive. Let's not be so insulted about something so minute."
Three years ago the president of Wright State University had to apologize for a menu similar to that at NYU.
Lasell College, Brandeis University, and Drake University dealt with similar controversies in 2014.
Back in 2010, NBC got into hot water when Jimmy Fallon's band leader Questlove tweeted out complaints about fried chicken being offered in the 30 Rock cafeteria "in honor of" Black History Month.
And a year before that, Acme Markets took heat for a Black History Month circular featuring corn bread, collard greens, and grape soda.
Read the full NY Times article.
MORE: Students furious conservative speaks during Black History Month
MORE: Black History Month troubles some black UPenn students
IMAGE: Shutterstock.com
Like The College Fix on Facebook / Follow us on Twitter