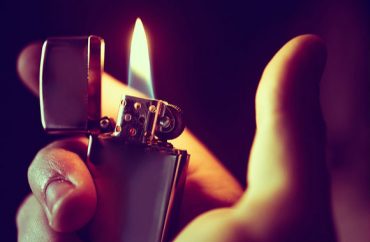 UPDATED
Police officer: No 'disparaging remarks' came from Delta Upsilon
Members of the University of Missouri's black student government called Delta Upsilon fraternity members "fucking crackers" and "fucking rednecks," threatened to burn down the fraternity house and "set this school on fire," and tried to instigate fights with them on Tuesday night, according to police statements.
The black students were allegedly provoked minutes earlier by a group of intoxicated women whom they accused of using a racial slur.
According to the police report obtained by the St. Louis Post Dispatch, with statements from four responding officers, defusing the situation required at least eight campus police officers.
The apparent scapegoat in the altercation, Delta Upsilon, was placed on "emergency suspension" by its national chapter Wednesday, hours before Mizzou also suspended the chapter.
In a statement distributed by the MU News Bureau on Wednesday, interim Chancellor Hank Foley said he was "outraged" to learn of the incident and said consequences could follow for those responsible.
Here are #Mizzou interim Chancellor Hank Foley's comments on the student gathering in the student center today & last night's incident: pic.twitter.com/2dFVDVnrNs

— Alec Lewis (@alec_lewis) September 28, 2016
"[I]f any student is found in violation of the Student Code and/or the University's nondiscrimination policies, they will be subject to discipline, up to and including suspension and/or expulsion," Foley wrote.
'We'll burn this motherfucker down'
Four women were walking home through campus shortly before midnight Tuesday when they allegedly upturned trash cans and tore down construction signs. (The police report redacts all names and largely avoids mentioning the race of participants, and an investigating officer found "no damage" to the cans.)
Two students leaving a Legion of Black Collegians meeting witnessed the visibly intoxicated women making the commotion.
According to the legion members, a white woman said: "Look how those niggers are looking at us."
After flagging down a University of Missouri Police Department officer, the legion members pursued the women over three blocks, to the front of the Delta Upsilon house.
The first responding officer, Jacob Clifford, wrote in a report supplement that the legion women appeared "extremely upset."
Police report in University of Missouri racial altercation by The College Fix on Scribd
The white woman who allegedly called them "niggers" came forward to apologize to officers, the notes say, and to claim she "had no intention of doing that."
As the situation outside unfolded, fraternity members peering out open windows appeared to choose sides in the squabble. A few came outside to the porch and became involved in the crossfire, which had escalated into full-blown threats of arson.
"Keep talking, we'll burn this motherfucker down," Clifford cited as one taunt directed at the fraternity members by a student.
In his statement to Officer Justin Ludwig, one fraternity member said a woman on the sidewalk goaded him to "get down here so I can beat your cracker ass," possibly because he was beaming down rap music from the house.
"I heard shouts of 'Uncle Tom' and 'sellout' coming from [the] sidewalk group," Sgt. Rodney Stewart wrote in the report. "From the crowd on the sidewalk, I also heard, 'Fucking crackers' and 'Fucking rednecks' being shouted toward [redacted]."
On Wednesday the legion released a statement on Twitter alleging that DU fraternity members had called them "'C**ts, B****es and Niggers' with a plethora of other microaggressions."
A statement from the Legion with regard to yesterday evening and the early hours of this morning. pic.twitter.com/TkoggBKSGP

— LBC (@MizzouLBC) September 28, 2016
Although Heat Street describes the fraternity as "predominantly white," a person who was summoned outside the house by police said he believed the charges of racism against his fraternity were off base because DU was a diverse house.
"It should be noted, at no time while I was on scene did I hear disparaging remarks originating from the DU house or members," Stewart's report said.
However, Ludwig's supplement said one of the intoxicated women confronted by legion members had claimed that Delta Upsilon had shouted "obscenities," but that the woman "did not want to give their [the fraternity members'] names in fear of getting them in trouble."
The escalation continued until fraternity leaders agreed with police requests to corral their members inside.
'Hate crime' or just 'hate speech'?
Legion members steadily made enemies as more people arrived on foot and by car, attracted by the commotion. They even raised ire toward the responding officers, the reports say.
When one woman who apparently had not witnessed the initial altercation claimed the fraternity had participated in a "hate crime," Ludwig reminded her that "we are not certain those responsible for the racial slurs are even members of the house."
"They were convinced it was a hate crime," wrote Ludwig, who believed the initial alleged "nigger" comment qualified as merely "hate speech."
One woman – whose affiliation is redacted in the report – allegedly threatened an officer: "If you don't get it together, I will set this school on fire. Do you understand me?"
Six individuals broke off and walked toward the fraternity's door to confront its members. One of the women appeared "highly agitated," the report notes.
Although the women started yelling obscenities at the fraternity members, the report doesn't say whether officers intervened.
To have an officer walk up to me and grip his gun as four men approached me, as if I did something wrong is problematic.

— ConcernedDuck1950 (@OXOX_Nicole) September 28, 2016
In another case a woman who threatened "to shut shit down" left when she was told by an officer she was trespassing on the fraternity's property.
Legion admits 'wrongs,' 'will not apologize' to racists
The legion met with members of campus police Thursday, according to a statement released on Twitter Friday afternoon.
In the somewhat conciliatory letter, the legion thanked police officers who "expressed compassion and understanding" while forgiving those who didn't and who "will be working to better their actions."
"If there is one thing that can be agreed upon by all parties involved, [it] is to wish that the night would have gone differently," the letter said. "While we can admit to our wrongs, we cannot and will not apologize for the hurt and anger that derives from our lived experiences on this campus."
A word from The Legion: pic.twitter.com/n6mtfig9FM

— LBC (@MizzouLBC) September 30, 2016
"We appreciate the efforts of the Legion of Black Collegians (LBC) leaders to bring us together and talk about how we can build stronger relationships between our officers and our students," Police Chief Doug Schwandt said Friday in a statement obtained by The Maneater.
.@MUPDpolice Chief Doug Schwandt issued a statement about a meeting with @MizzouLBC. @TheManeater pic.twitter.com/eRCflTh2hv

— Claire Mitzel (@c_mitz_) September 30, 2016
UPDATE: The Legion of Black Collegians said Friday it had met with campus police the previous day, thanking some officers and forgiving others. The police department also released a statement. The article has been amended accordingly, and various typos have been fixed.
Like The College Fix on Facebook / Follow us on Twitter
IMAGE: Piotr Zajda/Shutterstock