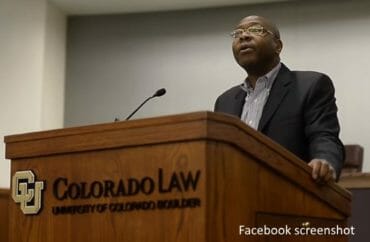 A prominent black conservative author and journalist triggered protests by black law students at two recent speeches he gave at Colorado-based universities.
Jason Riley, a senior fellow at the Manhattan Institute, a columnist for The Wall Street Journal, and a Fox News contributor, gave talks last month at University of Denver and University of Colorado-Boulder law schools, and the Black Law Students' Associations at the respective campuses organized protests of both.
His speeches, titled "False Black Power? The Persistence of Racial Disparities Despite Increased Black Political Clout," were organized by the Federalist Societies at each school.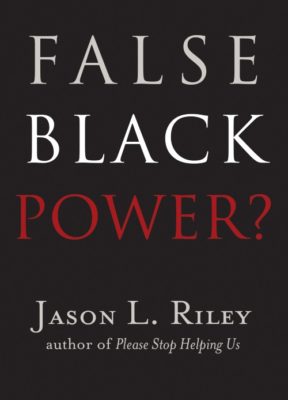 Riley argues in his recent book that the increase in black political power through large numbers of black politicians has done nothing to help the black community improve in recent decades.
"So long as blacks are encouraged to neglect the cultural capital that has so successfully powered upward mobility among other minorities, says Riley, no number of elected African-American officials or special treatment will help blacks catch up," a CU event description stated.
"We can't keep blaming white people for black problems," Riley reportedly said during his talk at CU Boulder. "They must learn to do things for themselves."
The most notable of the two protests occurred at the University of Denver, where a large group of protestors walked out during Riley's speech, according to video obtained by The College Fix.
"The Federalist Society is sponsoring an event called 'False Black Power?' This is highly problematic and BLSA has decided not to let this go unaddressed," the Black Law Students' Association had stated in an email drumming up support for its protest prior to the event.
A few of the protesters stuck around and participated during the Q&A, but most did not.
Law student Jonathan Miceli, president of the Federalist Society at the University of Denver, said the talk went "ok," in emails to The College Fix. He said protesters came to the speech with preconceived negative thoughts and didn't attempt to really digest Riley's argument based on the questions they asked during the Q&A.
"I was happy about the turnout, but I don't feel I accomplished much," Miceli told The Fix. "The protesters didn't seem to listen."
Miceli added he was pleased with how the university handled the event, saying campus leaders allowed him to host it, provided security for free, and never tried to shut him down.
As for CU Boulder, before the talk even took place Riley was protested, with CU's Black Law Students' Association criticizing his ideas by mentioning things that hurt the black community, like "slavery, Jim Crow, and the school-to-prison pipeline," according to an association email reported by the CU Independent.
"We do not pity ourselves, we are not bleeding hearts—but we refuse to speak about blackness and/or black power without a thorough acknowledgment of the injustice blacks have suffered in this country," the email continued.
First-year law student and member of the CU BLSA, Aretha Frazier, also voiced her concern, saying "I worry that Riley's statements could be really polarizing, just confirming what an audience of mostly white people want to hear," The Daily Camera reported.
During his speech, Riley argued that black political power has not necessarily translated into economic prosperity for the black community, that "the problem is that all this political clout has not really paid off economically for the black poor, which is what we were told would happen," according to a YouTube video of part of the speech.
As he spoke, many students in the audience wore all black in what was called a "silent protest."
When asked about the event, April Connally, former president of the BLSA at the University of Colorado, told the CU Independent that it felt like "more like a personal attack" with it being black history month and having a speaker that preaches "dangerous rhetoric."
But the protest at CU Boulder was peaceful, and even Riley had no problem with it.
"A small group of students staged a silent protest but then engaged during the Q&A, and I thought it went well," he told The College Fix via email.
Riley also spoke at Boston College recently "without incident," he told The Fix.
MORE: College students ignore real tragedy facing black community
Like The College Fix on Facebook / Follow us on Twitter