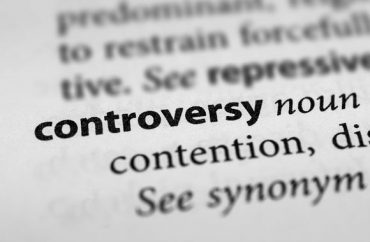 An African-American teacher at a predominantly black charter school in Milwaukee has been suspended for giving her 7th grade class a persuasive writing assignment on … defending the Ku Klux Klan.
According to the Daily Mail, the class had finished watching the film "To Kill a Mockingbird" and the subsequent assignment was to write the essay from "the vantage point of a lawyer defending KKK members on trial."
"The goal of this paper is not to teach students the Klan was correct in its behavior, but rather to teach the students how to write persuasively," a handout for the lesson read.
This didn't assuage many Business and Economic Academy of Milwaukee (BEAM) parents, however. Their main complaint centered on the essay's age appropriateness.
"To even ask my child to write a paper like this – his mind, level of thinking, is not there yet," said parent Damaris Dorsey.
'I don't teach him hate. So therefore, he does not know the in-depth of the Ku Klux Klan.' …

Tory Lowe, a community activist who heard complaints from other parents about the assignment, said it was simply too soon to burden seventh-graders with weighty issues like race and the KKK.

'These are young students, young children,' he said.

'This is not law class. If it was a Jewish child, they wouldn't give him an assignment to defend Hitler.'

The school agreed and decided to suspend the teacher and pull the assignment altogether.

'We feel the choice of topic is inappropriate for a seventh-grade class,' BEAM said in a statement.

Parents still plan to hold a rally at the school on Tuesday over the incident.
According to Fox-6, the rally is a call "for an open dialogue with school officials." But what sort of dialogue? The school has already conceded the concerns of parents. Will the rally demand the teacher (again, an African-American) be terminated? Should he/she be?
The essay does seem better suited for high schoolers, say 11th or 12th grade, and while the paper's topic is certainly controversial, taking a free speech angle on it would be beneficial — especially given today's academic environment.
MORE: San Fran teacher defends lesson which calls Donald Trump 'racist,' 'sexist'
MORE: #FergusonSyllabus trends, educators to use situation as social justice lesson
Like The College Fix on Facebook / Follow us on Twitter
IMAGE: Shutterstock