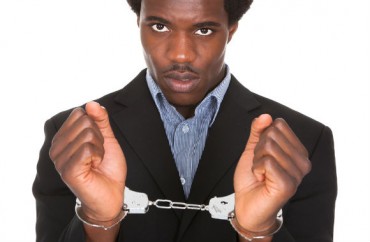 Harvard Law School students are organizing against the 19 professors who criticized the campus rape documentary The Hunting Ground for misleading audiences on one of the cases, involving accused student Brandon Winston and accusing student Kamilah Willingham.
Writing in the Harvard Law Record under the group name "Harassment/Assault Legal Team" – with no evident website or social media presence, much less a list of members – they urge faculty to "break the silence" and "support women of color" and all "survivors."
The anonymous group takes on the 19 professors' criticism that men of color are disproportionately accused of sexual misconduct, saying women of color face a double whammy:
Women of color are at the greatest risk for sexual violence … According to the results of the recent Harvard campus survey, women of color are victims of nonconsensual sexual touching involving physical force or incapacitation at the highest rates: 7% of American Indian & Alaska Native graduate-school women, 6.7% of Asian graduate-school women, and 5.7% of Black graduate-school women, compared with 5.1% of white graduate-school women.
RELATED: Black and feminist Harvard law professors call 'The Hunting Ground' a piece of 'propaganda'
Ignoring these realities and implying that support for sexual assault survivors conflicts with support for racial justice is problematic on many levels, including that it dangerously excludeswomen of color from dialogue on either issue. Black men certainly face bias in adjudicative systems, and there is a strong legacy of Black men falsely accused of—and severely punished for—assaulting white women. Yet trying to weaken campus sexual assault responses does not fix that problem. Instead, it both further marginalizes women of color—whose histories are also full violence—and increases their vulnerability.
@JeannieSuk, here's an article on your own law students are calling you out for victim-blaming a woman of color. https://t.co/RlAEi0W0Xx

— Caroline Heldman (@carolineheldman) December 19, 2015
While acknowledging that the most common reason given by self-described victims in the Harvard survey for not reporting their victimization was "I did not think it was serious enough to report," the group inexplicably blames the 19 professors:
Messages perpetuating victim-blaming tropes, like a faculty-­signed press release that references a Black survivor's inebriation, reinforce for sexual assault survivors the fear that powerful members of their institution might be biased against them. This, too, must impact their willingness to report assault.
RELATED: Counsel for accused student in 'The Hunting Ground' launches website to challenge the documentary
One commenter on the open letter faults the group for ignoring the very statistics it claims to be citing, noting that other options in the survey asked about bias-related fears.
The letter does not explicitly accuse the professors of creating a "hostile educational environment" – code for violating Title IX – as the makers of The Hunting Ground have done.
h/t Caroline Heldman
RELATED: Harvard law professors' criticism of 'The Hunting Ground' violates Title IX, filmmakers suggest
Like The College Fix on Facebook / Follow us on Twitter
IMAGE: Andrey Popov/Shutterstock