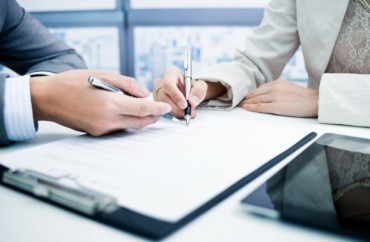 A petition "condemning recent protests and vigils held on campus," as well as recent comments by President Mark Schlissel, has been making the rounds at the University of Michigan.
As of yesterday evening over 300 in the UM community had signed on, according to The Michigan Daily.
The day after the election Schlissel had said that 90% of the student body had "rejected the kind of hate and the fractiousness" (supposedly) embodied by the Trump campaign.
The petition was written by sophomore Amanda Delekta who noted "she has faced bigotry on campus for holding conservative views." She said the UM administration "has not fostered conversations respectful of all ideologies."
Along with signatures, the #NotMyCampus petition also includes many personal statements from students who signed, detailing feelings of exclusion due to their conservative viewpoints or disappointment with Schlissel for not fostering what they described as community dialogue inclusive of Republicans on campus.

Engineering freshman Lincoln Merrill wrote that he felt Schlissel expressing support for students who voted for Clinton was unwelcoming and excluding to the viewpoints of students who voted for Trump. Merrill added the University only allows for the freedom of expression for liberal beliefs and oppresses conservative thought. …

MORE: U. Michigan pres. to protesters: Trump supporters for 'hate,' 'fractiousness'

LSA junior Molly Grant wrote that she has received more verbal attacks and insults this past week than she has in her entire life for her Republican viewpoints, and that she fears for her life walking into her classroom and sharing her viewpoints. She asked the University to provide safety for all students, including conservatives, deeming the protests as "vulgar".

"I've voted in elections where I have come out on the losing side," Grant wrote. "I didn't resort to vulgar protest, I didn't end friendships, and I certainly didn't inflict harm on the other party."
As might be expected, those who support the continuing campus protests were vocal in the article's comment section:
"Every one of these signers just affiliated themselves with racism and misogyny."
"History tells us what happens when hate becomes the norm and is left unchecked."
"Wouldn't it be great if these conservative students could reflect on this relatively brief discomfort from feeling marginalized and develop some greater empathy for their fellow students who are marginalized to a MUCH more extreme extent due to their race, religion, or gender expression?"
MORE: UM law school scrubs post-Trump Play-Doh, coloring event from website
MORE: U. Michigan prof postpones exam due to 'serious stress' over election results
Like The College Fix on Facebook / Follow us on Twitter
IMAGE: Shutterstock