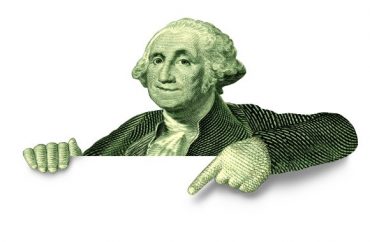 If you thought that the battle over education-related building names would end with fervent slavery advocates like John Calhoun, you thought wrong.
San Francisco Board of Education President Matt Haney now wants to nix the names of any past slaveholders from school buildings due to their "problematic" histories — including that of America's first president, George Washington.
According to the San Francisco Examiner, Haney "is hoping the school district can have more schools named after people of color, women and LGBT figures":
"The idea came to him after listening to a sermon Sunday at Third Baptist Church, a black church in the Western Addition, about 49ers quarterback Colin Kaepernick protesting the national anthem in recent weeks. The song's slave-owning author, Francis Scott Key, has a school named after him in the Outer Sunset."
Haney stirred up a conversation Sunday when he posted on Facebook that Washington High should drop the first president's name and instead be called Maya Angelou High School after the famed author and poet who attended school there.

"We tearing them all down," wrote in a Facebook comment in response to a suggestion that the school named after Key be renamed after Kaepernick. "No schools named after people who bought and owned human beings and committed genocide."

There are also a large number of schools in the SFUSD that carry the names of men that have little meaning or connection to the campuses, Haney noted.

MORE: Judging the past by the present: Progressives must believe they're the ultimate evolution

Take for instance Robert Louis Stevenson Elementary School in the Outer Sunset, which for unknown reasons carries the name of the man who authored "Dr. Jekyll and Mr. Hyde," or James Lick Middle School in Noe Valley.

The latter is named after one of the wealthiest men in California in the late 1800s, yet in the 2015 school year, 81 percent of students there were socio-economically disadvantaged.

"I don't think the goal is to condemn people who died a long time ago," Haney said. "The question is whether there might be a more appropriate, meaningful name."
As I asked last December, where does this "appellation reapplication" end? Will those for whom schools are renamed have their lives duly scrutinized for any sort of moral failing?
It seems Haney has restricted his Facebook page somewhat since Sunday; he is, however, being skewered in the comment section of this September 5 post.
MORE: Now it's the University of Oregon's turn to rename 'offensive' buildings
MORE: Students want building renamed because it honors a guy named … 'Lynch'
Like The College Fix on Facebook / Follow us on Twitter
IMAGE: Shutterstock