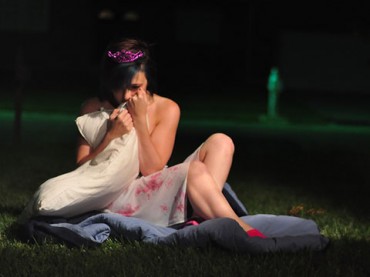 South Carolina's Bob Jones University, nicknamed the "Fortress of Fundamentalism," has been accused of grossly mishandling dozens of reported rapes and other cases of sexual assault over two decades – and cutting short an investigation that BJU itself commissioned.
Students who suffered sexual abuse have accused the Christian university of telling them not to report the abuse because it "would damage Jesus Christ," according to The New York Times.
In a recent report by Al Jazeera's America Tonight newsmagazine, one student even said she was asked "whether she would really want to prevent a 'Godly man' from getting an education that would allow him to 'serve the Lord.'"
America Tonight interviewed five former BJU students who attended the school from the early 1990s to the 2010s. They alleged gross misguidance by BJU counselors when they sought help and healing for sexual abuse.
The victims said they were told the assault was their fault and to look for their "root sin" that caused their attacks.
A woman identified as "Sarah" told the program the university failed to recognize instances of post-traumatic stress disorder.
"I remember her looking at me and saying, 'You know that the nightmares are your own fault, because you're choosing to replay pornographic thoughts in your mind,'" Sarah recalled of a counseling session.
The same counselor suggested Sarah call her rapist and apologize for not forgiving him sooner, a task that felt like "sticking a knife inside me and twisting it harder," Sarah said.
BJU counselors have followed advice from the book Becoming an Effective Christian Counselor by Walter Fremont, the longtime dean of education at BJU, and his wife Trudy, a former BJU professor.
While the book specifically advises the counselor to emphasize the blame on the abuser, it also claims that "a teenage girl who takes a bath when her mother is away from home and leaves the bathroom door unlocked, inviting the father's corruptness," must repent of her own sin.
'Took Us By Complete Surprise'
A group hired last year to investigate claims that BJU showed a pattern in stigmatizing students who reported rape or sexual assault said in February that BJU had terminated the contract a month before it was due to wrap up.
Godly Response to Abuse in the Christian Environment (GRACE), an independent Virginia-based firm led by Billy Graham's grandson, had planned to release its report in March.
"This 'Notice' took GRACE by complete surprise as there had been no prior indications from BJU that termination was even being considered," GRACE said in a press release. "Despite repeated requests, GRACE has not been informed of why the agreement was terminated."
"Social media exploded" with criticism of BJU from former students after the school fired GRACE, according to WYFF4 Greenville.
The local station profiled one student who said she was raped as a BJU student in the 1990s, and that the school told her parents not to report the assault to police because "this will not look good for you."
Following outrage from local groups and growing media attention, BJU re-hired GRACE to finish out its investigation under the same terms as their original agreement.
GRACE said last month its investigation has finished and it's working on a final report and recommendations, to be released by Aug. 31.
BJU: Not on the Justice Department's Sexual-Assault List
BJU, which allegedly punished a student for watching the TV show Glee at an off-campus Starbucks, says it is not being given a fair shake.
"Everyone has run with Al Jazeera's story and hardly anyone has even checked with" the school, Director of Public Relations Randy Page told The College Fix.
But the school isn't responding to Al Jazeera's report. "There's very little we can say about specific instances because of federal laws and student confidentiality laws," Page said. "Our hands are tied when it comes to responding to the media."
But Page compared the school favorably to those under investigation by the Justice Department for their handling of sexual-abuse reports.
"Here you have these problems at 60 plus universities and colleges around the nation that the DOJ are looking into and we're not even on the list," Page said. "Then Al Jazeera decides to come and do a two segment story on us, a small, private, Christian school in South Carolina.
"We pride ourselves on being a very safe campus and rape, abuse, or neglect are never the fault of any victim. Period," said Page.
College Fix Contributor Lauren Cooley is a recent graduate of Furman University.
Like The College Fix on Facebook / Follow us on Twitter
IMAGES: Courtney Carmody/Flickr, BJU Press, Internet screenshot