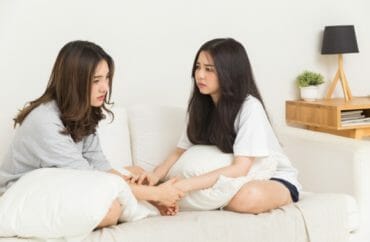 In the latest development in an ongoing lawsuit against Harvard University alleging discrimination against Asian-American applicants, internal documents recently released by the plaintiffs Students for Fair Admissions could be the "smoking gun," Inside Higher Ed reports.
In April, a federal judge ordered Harvard to release detailed documents concerning the university's policies toward Asian-American applicants, a move that the Trump Administration supported. Last Friday, a bombshell trove of documents was released that spelled out specific tactics within Harvard's policies.
They include rating Asian-American applicants lower on personality traits that included "positive personality," likability, courage, and being "widely respected," the New York Times reports.
The documents also show that Harvard conducted an internal review of its admissions policies in 2013 and found the evidence of bias against Asian-American applicants, but did not disclose the results or make any policy changes. Harvard also reportedly tried to keep the documents from being released to the public.
Inside Higher Ed reports:
Students for Fair Admissions also obtained (after a court fight) six years of admissions data, with certain information redacted to protect the privacy of applicants.

The group had Peter Arcidiacono, a professor of economics at Duke University, do various analyses on the data files. He found consistent patterns for the treatment of Asian-American applicants with certain grades, test scores and other factors such that an Asian-American applicant with a 25 percent chance of admission would have a 35 percent chance if he were white, a 75 percent chance if he were Latino, and a 95 percent chance if he were African-American.
These numbers have provided the lawsuit with exact details to support its claims, and also have given Students for Fair Admissions a public relations victory.
Harvard defended itself in a statement, arguing that the studies the plaintiffs used were incomplete and did not take into account the full picture. In a FAQ, the university stated the "percentage of Asian Americans admitted fluctuates from year-to-year and has grown by 29% over the past decade," and that Students for Fair Admissions "cherry-picked data to try to tell a particular story, but that story is false."
The university also criticized the decision to release the documents, arguing that "disclosing these documents would place some applicants at a disadvantage and would impair Harvard's ability to recruit and admit an excellent class each year."
But Students for Fair Admissions said in a statement that "it turns out that the suspicions of Asian-American alumni, students, and applicants were right all along," comparing the discrimination to discrimination practiced by Harvard against Jewish applicants in the 1920s and 1930s.
MORE: Trump wants evidence of Harvard's anti-Asian discrimination made public
IMAGE: Shutterstock
Like The College Fix on Facebook / Follow us on Twitter