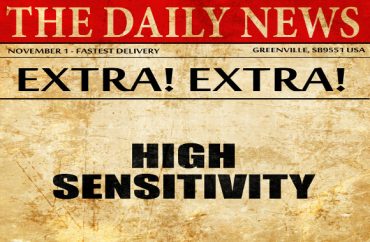 It was bound to happen — books are now getting an extra set of eyes to look over their content aside from the usual suspects like agents and editors: a so-called "sensitivity reader."
According to a story in The Washington Post, these readers "give feedback based on self-ascribed areas of expertise such as 'dealing with terminal illness,' 'racial dynamics in Muslim communities within families' or 'transgender issues.'"
Social media has played a role in the emergence of these readers as "writers are under increased scrutiny for their portrayals of people from marginalized groups" — more so if the author isn't a member of the group.
Online anger regarding the portrayal of Native Americans even affected popular writer J.K. Rowling, while allegations of racism were launched at Divergent author Veronica Roth's new book.
This potential for offense has some writers scared. Young-adult author Susan Dennard recently hired a fan to review her portrayal of a transgender character in her "Truthwitch" series.

"I was nervous to write a character like this to begin with, because what if I get it wrong? I could do some major damage," Dennard said. But, she added, she felt the voice of the character was an important one that wasn't often portrayed, so she hired a fan, who is a transgender man, just to be sure she did it right. …

One reader for hire in [Writing in the Margins database creator Justina] Ireland's database is Dhonielle Clayton, a librarian and writer based in New York. Clayton reviews two manuscripts per month, going line by line to look at diction, dialogue and plot. Clayton says she analyzes the authenticity of the characters and scenes, then points writers to where they can do more research to improve their work.

MORE: 'Sense and Sensitivity Training,' 'Manspread Park' — join effort to update books with PC subtitles

Clayton, who is black, sees her role as a vital one. "Books for me are supposed to be vehicles for pleasure, they're supposed to be escapist and fun," she says. They're not supposed to be a place where readers "encounter harmful versions" and stereotypes of people like them. …

"Even if authors mean well, even if the intention is good, it doesn't change the impact," Ireland said. "It's nice to be that line of defense before it gets to readers, especially since the bulk of people who come to me write for children." Fees for a sensitivity readers generally start at $250 per manuscript.
Clayton notes that she feels she may be "contributing to the problem" rather than helping as she is "helping white authors write black characters for books from which they reap profit and praise."
"It feels like I'm supplying the seeds and the gems and the jewels from our culture, and it creates cultural thievery," she says. "Why am I going to give you all of those little things that make my culture so interesting so you can go and use it and you don't understand it?"
MORE: UCLA fraternity in trouble for making 'racial sensitivity' jokes three years ago
MORE: U. Michigan to assess students' 'cultural sensitivity levels' as part of diversity plan
Like The College Fix on Facebook / Follow us on Twitter
IMAGE: Shutterstock