Two members of the Boston School Committee, the governing board of the Boston Public Schools, have resigned due to the revelation they had shared racially charged text messages.
Committee Chair Alex Oliver-Davila and member Lorna Rivera officially left their positions on June 8, the Boston Herald reports.
At a meeting last fall, the former allegedly had messaged the latter "I hate WR" (West Roxbury), to which Rivera responded she was "sick of westie whites."
Oliver-Davila replied "Me too I really feel Like saying that!!!!"
ABC News notes the texts were sent during deliberations over whether the city should drop an entrance exam requirement for certain schools.
"Best school committee meeting ever. I'm trying not to cry," Oliver-Davila wrote. "Wait until the white racists start yelling at us," Rivera texted back. "Whatever. They're delusional," responded Oliver-Davila.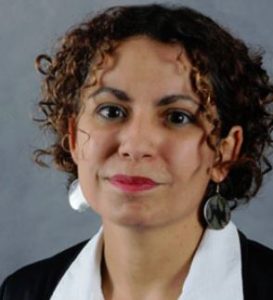 Rivera (left), a professor of women's, gender and sexuality studies at the University of Massachusetts Boston whose area of expertise is "feminist/critical pedagogies," blamed the controversy on racism: She resigned to "recuperate" from racially disparaging and threatening emails.
She further claimed she was "being targeted as a Latina gender studies professor who teaches about racism, patriarchy and oppression."
On the other hand, Oliver-Davila simply apologized, saying her texts were "inappropriate": "All humans have biases and I will continue to work on getting beyond my own personal biases," she said. "I regrettably allowed myself to do what others have done to me."
During the same meeting last year, then-chair Michael Loconto was caught seeming to mock Asian names during a Zoom call. He then resigned, which led to Oliver-Davila taking the reins.

Acting Mayor Kim Janey, when asked if the recent string of school committee incidents warrants a deeper look into the body, avoided the question saying she "appreciates" the work of the school committee, adding, "Certainly we want to ensure that this body in particular is well-represented and with the loss of school committee members, Latina school committee members, it is a huge void, a huge loss."

Pressure had been building on Oliver-Davila to resign, following Rivera's departure Friday.

"Insulting an entire community breaks trust & hampers the board's ability to improve Boston's public education," City Council President Pro Tempore Matt O'Malley, who represents West Roxbury, wrote on Facebook.

He said Oliver-Davila called him to apologize — a move he said took "guts" — but said she nonetheless has to go.
Former committee member Khymani James, a student representative who resigned in March, said he didn't think Oliver-Davila and Rivera should have resigned "solely off of their remarks against white people." It is "unfortunate the Boston School Committee has lost its Latina leadership representation," he added.
Earlier this year, Rivera said she was "very disturbed" at the racial makeup of the district's advanced program for fourth, fifth and sixth graders as over 70 percent of the students were white or Asian.
MORE: Public university prohibits 'harsh text messages'
IMAGES: Shutterstock.com; U. Massachusetts Boston screencap
Like The College Fix on Facebook / Follow us on Twitter