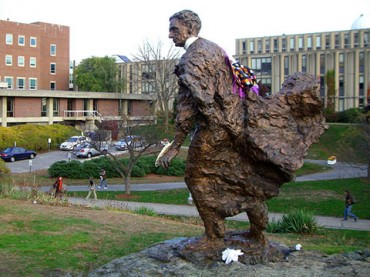 School turned 'benign, unremarkable, everyday occurrences … into sexual and physical assault'
A gay student is suing Brandeis University because it punished him as a rapist – for awaking his boyfriend with a kiss and looking at him naked throughout their 21-month relationship.
The school curiously used a brand-new judicial process to investigate the ex-boyfriend's vague allegations, ignoring an existing school procedure with more due-process protections, according to the lawsuit filed in federal court in Boston April 9.
The accused student's grievances have already drawn the attention of the Department of Education, whose Office for Civil Rights (OCR) – not known for being friendly to accused students – is investigating Brandeis for potentially violating Title IX, as The College Fix has reported.
And in a twist, the "special examiner" who investigated the ex-boyfriend's allegations was a co-author of the OCR's controversial "Dear Colleague" letter in 2011, which provoked colleges to rejigger their investigation procedures in favor of students claiming to have been raped.
Love triangle behind the complaint?
Though Brandeis let off Doe with a "disciplinary warning" and mandatory "education training," the repercussions for the accused student were immediate and severe.
The suit accuses Brandeis of having "leaked" or otherwise not protected the "confidentiality" of the investigator's findings. As a result, Doe was let go from an internship with a "high-ranking elected official" and had job offers withdrawn.
Brooklyn College history professor KC Johnson, co-author of a book on the Duke lacrosse rape case, noted in a post at Minding the Campus that the Brandeis case is unusual among campus rape disputes because it involves two long-term monogamous partners who didn't drink.
It also appears in one respect to resemble the discredited gang-rape story by a University of Virginia student: The lawsuit implies the accuser only filed a complaint after a mutual love interest seemed to favor Doe over his ex-boyfriend.
'Absurd' findings that 'defied common sense'
Brandeis used secretive processes, ignored evidence and employed the wrong investigative process in finding the student guilty of six charges of sexual misconduct, according to the lawsuit.
"The accusations were frivolous on their face, but the Special Examiner's findings were even more disturbing," the lawsuit reads: "They were based on notions of what constitutes sexual misconduct and invasion of privacy that bordered on the absurd and defied common sense."
The accuser, "J.C.," filed only a two-sentence, unspecific complaint with Brandeis in January 2014, accusing his ex-boyfriend of "numerous inappropriate, nonconsensual sexual interactions" from September 2011 until May 2013, when their "exclusive" relationship ended.
That came at the behest of J.C., who was openly gay and "sexually experienced" while Doe was "in the closet" when they first met. J.C. allegedly said he wanted a partner who was "more forceful" with him.
Before an investigation or trial, the university essentially isolated Doe, "requiring him to remain sequestered in a campus facility, and banning him from his residence, classes, University paid job, University community advisor position, and elected position on a University Board."
Crotch-grab followed by lengthy dating was 'assault'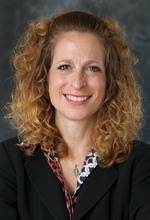 Special examiner Elizabeth Sanghavi was appointed as a "single investigator" by Brandeis in lieu of the school's "long-established Student Conduct 'Hearing Process,'" the suit states.
Sanghavi judged that Doe waking J.C. with a kiss counted as "sexual assault because sleep is a 'state of incapacitation'" and Doe hence took "sexual advantage of incapacitation," according to the suit.
Doe also invaded J.C.'s personal privacy by looking at him naked in the communal bathroom, even though they were already sexually intimate. The suit claims that looking at each other naked was an ongoing "joke" between Doe and J.C.
Even though the suit claims J.C. had indicated he preferred forceful men, Sanghavi ruled that Doe committed sexual assault by placing his hand on J.C's crotch the day before they started dating.
"Brandeis allowed a malicious ex-lover to hijack the University's disciplinary processes for his own illegitimate purposes, and aided and abetted his abuse of process," the suit claims, turning "benign, unremarkable, everyday occurrences in a nearly two-year consensual relationship into sexual and physical assault."
History professor Johnson's post at Minding the Campus expresses incredulity that Sanghavi decided not to record the interviews with J.C. and Doe.
Doe was also denied access to an attorney, could not examine or cross-examine J.C.'s testimony, and did not know the details of the allegations until he first met with Sanghavi.
Under the preexisting hearing process last year, which the school opted not to use, students go before a panel and have opportunities to provide witnesses and evidence and to challenge or question the other party.
At the end of Sanghavi's investigation, Doe could only listen to a summary of the results, and could not view the full report, nor even see what J.C. or other witnesses said, the suit claims.
Neither Doe's attorneys nor the university responded to requests for comment.
Doe has a prominent name on his team: Michael Schneider, an ACLU board director and Boston University adjunct professor who teaches a seminar on "wrongful convictions" and "miscarriages of justice."
College Fix reporter Matt Lamb is a student at Loyola University-Chicago.
Like The College Fix on Facebook / Follow us on Twitter
IMAGES: Phil LaCombe/Flickr, Rubin and Rudman LLP