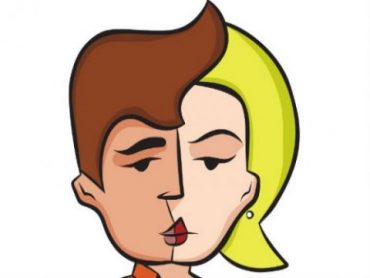 School will not clarify what the benefits include
The student health policy at Brandeis University offers "transition-related" health benefits for transgender students, though the university is refusing to disclose what those benefits are.
The school's website states that the "Brandeis University Student Health Plan offers full transition-related benefits." The summary of benefits for the plan does not list any information about transition services.
Campus spokeswoman Julie Jette told The College Fix that the university does not discuss students' utilization of benefits but that the health plan offers "significant coverage and value to our students to promote their health and well-being."
Caroline Hall, an account manager for University Health Plans, the company that manages Brandeis University's student health insurance, said that the company was "unable to respond at this time" when reached via email.
According to Campus Pride, Brandeis University provides hormone therapy for transitioning students. The World Professional Association for Transgender Health states that the effects of hormone therapy in "female-to-male" patients include deepened voice, atrophy of breast tissue and growth in facial and body hair. Effects for "male-to-female" patients include breast growth, decreased testicular size and increased percentage of body fat compared to muscle mass.
"No controlled clinical trials of any feminizing/masculinizing hormone regimen have been conducted to evaluate safety or efficacy in producing physical transition," the Association states.
In addition to transgender health benefits, Brandeis offers students a variety of LGBT programs,  including gender inclusive restrooms, a variety of support clubs and a Gender and Sexuality Resource Center.
The Gender and Sexuality Resource Center did not respond to requests for comment from The Fix about the health benefits.
Numerous other universities provide transgender benefits as part of student healthcare coverage, according to Campus Pride.
Among those are Amherst College, whose student healthcare plan covers "hormone replacement therapy, gender reassignment surgery (maximum of $50,000) and gender-related counseling," according to the university's website.
Amherst's Queer Resource Center also provides "female-to-male" students with "binders," which are articles of clothing designed to compress the chest, as well as "packers," or underwear padding designed to approximate the appearance of male genitals. Likewise, it provides "female-to-male" students with "gaffs," underwear designed to conceal male genitalia.
Other universities that provide transgender benefits include Yale, Harvard, Columbia, Brown and American universities, according to the Campus Pride list.
MORE: State must pay for university employees' transgender transition surgeries
MORE: There's a sudden surge of trans students coming out at my college
IMAGE: Ec / Shutterstock.com
Like The College Fix on Facebook / Follow us on Twitter