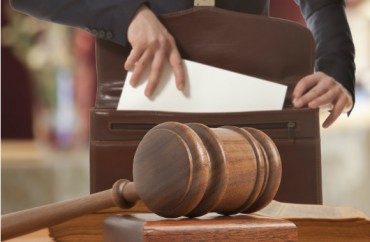 UPDATED
Oklahoma Wesleyan University is the first college to challenge the Department of Education's five-year-old "guidance" that ordered schools to judge students accused of rape under a low evidence standard or lose their federal funding.
The evangelical university joined an existing lawsuit coordinated by the Foundation for Individual Rights in Education (FIRE) on behalf of a University of Virginia law student, who was banned for life from the school based on rape allegations that barely met the "more likely than not" preponderance standard imposed by the feds.
The amended lawsuit targets the Office for Civil Rights' alleged violation of the Administrative Procedure Act for not going through a notice-and-comment rulemaking before imposing the changes in 2011 through a "Dear Colleague" letter (DCL).
MORE: Law student sues the feds to end 'unlawful' investigations
Susan Kruth of FIRE wrote today:
OCR's disregard for its legal obligations under the APA deprived institutions like OKWU of the opportunity to provide feedback regarding the efficacy and potential repercussions of the mandate before it was imposed on them, and ultimately of the ability to decide for themselves how best to protect the rights of their students.

FIRE has spoken with numerous campus administrators nationwide who express frustration that the DCL has impeded their ability to afford accused students due process. OKWU, however, has distinguished itself by being the only university in the nation willing to stand up in defense of institutional autonomy and the principles of fundamental fairness and due process.
As noted by Brooklyn College history professor KC Johnson, who closely follows due-process litigation around campus sexual assault, OKWU wants to apply a higher evidence standard, "clear and convincing," that was common before OCR's 2011 guidance letter.
MORE: Everett Piper, truth-bomb dropper
The school also wants to let accuser and accused cross-examine each other; OCR strongly urged schools against allowing accusers to be cross-examined. OKWU says it would make other changes in line with "its identity as a religious school with a historical commitment to fundamental fairness."
Oklahoma Wesleyan becomes 1st school to stand up to OCR, joins FIRE's lawsuit re Dear Colleague letter: pic.twitter.com/T41NLEcxWz

— KC Johnson (@kcjohnson9) August 15, 2016
OKWU's president, Everett Piper, has already earned a national reputation by saying the university is "not a daycare" and assailing the view that "disagreement is now synonymous with hate."
In a statement released Monday night, the university called OCR's mandated process and standard "unconstitutional." It said that APA review ensures that "government agencies do not have unfettered discretion to create new laws—a function normally performed by Congress."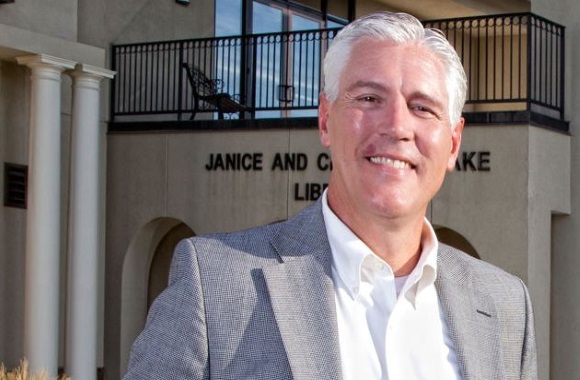 While emphasizing that OCR is forcing colleges to "negate the constitutional rights of our students" by making them adjudicate alleged crimes with a "committee of amateurs," President Piper also said OKWU would refuse to "teach the antithesis of our Christian beliefs concerning sexual behavior":
Oklahoma Wesleyan is committed to protecting our students and their legal rights and this mandate is an infringement upon those rights and on the privacy of mainly the young women with whom we have been entrusted. While we fully support Title IX as it was written and passed in 1972, the officials at the Department of Education unfortunately have taken it upon themselves to implement an unrelated social agenda using Title IX to coerce and intimidate schools through the threat of a loss of federal funding. This must stop.
Oklahoma Wesleyan Files Suit Challenging Department of Education – Oklahoma Wesleyan University https://t.co/FR9PvVm7bl

— Dr. Everett Piper (@dreverettpiper) August 16, 2016
His school has also received a Title IX waiver from the department so that it doesn't have to enact a host of LGBTQ-friendly policies that would violate its conscience as a Christian institution.
A spokesperson for FIRE declined to comment on how many institutions it spoke with before OKWU agreed to be added as a plaintiff, saying it doesn't comment on its litigation strategy.
UPDATE: This article has been amended to include portions of a statement from OKWU released after it was published.
MORE: Religious schools get Title IX waivers on LGBT issues
Like The College Fix on Facebook / Follow us on Twitter
IMAGE: Shutterstock