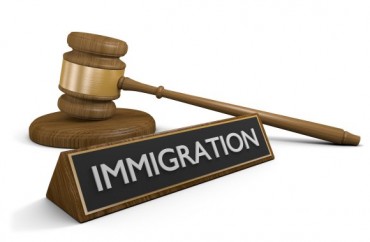 Columbia University has vowed to not cooperate with immigration authorities and to expand financial aid for illegal immigrants, in a bid to frustrate President-elect Donald Trump's potential immigration policy.
The Columbia Daily Spectator reports that Provost John Coatsworth told the community in a Monday email that the university would become a "sanctuary" campus, preventing immigration authorities "from entering campus without a warrant" and financially helping students "who lose the ability to work":
"The presidential election has prompted intense concern for the values we hold dear and for members of our community who are apprehensive about what the future holds," Coatsworth said in the email. "The experience of undocumented students at the College and Columbia Engineering, from the time they first seek admission through their graduation, will not be burdened in any way by their undocumented status."
MORE: Ivy League activists demand universities provide sanctuary to illegals
Campus officials acted in response to two petitions circulating by faculty and students last week that asked Columbia to set aside funds for illegal immigrants if Trump reverses the executive order that shields them from deportation, and to keep immigration officials "from accessing student information or approaching students when possible," the Spectator says.
At least part of the action is wholly symbolic, as Coatsworth acknowledges in the message (reprinted in full by the Spectator):
Moreover, New York City continues to be a sanctuary city, with special protections for undocumented immigrants, and Mayor de Blasio recently affirmed that local law enforcement officials will continue to operate consistent with that commitment.
Columbia's Office of University Life is also hosting "small-group, private information sessions" for illegal immigrants who are enrolled at the school, to help them deal with "possible changes in the law," he said.
MORE: Student Trump supporters bullied by peers enraged over election results
MORE: High school student beaten up by classmate for supporting Donald Trump
Like The College Fix on Facebook / Follow us on Twitter
IMAGE: Shutterstock