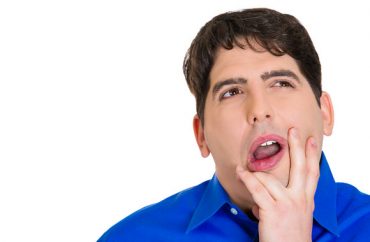 Last Wednesday, members of the student activist group RailRoad held a confab at Brown University to discuss the eventual dismantling of the country's prisons.
According to its Facebook page, RailRoad seeks "a world where the Prison Industrial Complex in all of its forms has been destroyed and built in its place are systems of accountability that allow for healing and growth."
Some members of the group say mere prison reform is "insufficient," The Brown Daily Herald reports.
Student Grace Austin said "The end goal is to not have prisons as any form of incarceration" because "punishment at any stage doesn't guarantee any kind of growth."
RailRoad member Aida Sherif added that "prisons were founded in the ideas of punishing the poor, punishing people of color." Sherif believes American society "is constructed in a way" that people believe prisons are a necessary thing … that it is "crazy, unreasonable [and] dangerous" to do away with them.
"Abolition is not anarchy," she said.
RailRoad is currently leading a campaign to encourage the University to adopt "fair chance" hiring practices, such as including conviction history in its non-discrimination statement and committing to hire a certain number of people who have been incarcerated. They also advocated encouraging New York City Councilman Stephen Levin '03 to vote against a plan to fund the construction of new jails in New York. Education about prison abolition could create more interest in these ongoing campaigns, said Leah Shorb '20, a RailRoad group member.

"If people aren't totally on board with the issue of mass incarceration and prison abolition in general, then they may not necessarily be as convinced about fair chance hiring," Shorb said. She views campaigns like fair chance hiring as a mechanism to move the needle toward prison abolition as well. "Anything that is interrupting the cycle of incarceration is abolitionist to me as long as it's not further entrenching the system of incarceration," she added.
RailRoad members said the transition to prison abolition could include the "decisions of individual judges to national legislation" … as well as restorative practices.
Need it be said that selling this to anyone not to the left of Alexandria Ocasio-Cortez will be rather difficult? Just ask teachers about restorative practices. Ask your average Philadelphian about D.A. Larry Krasner's policies. And speaking of AOC, look what happened during a NYC turnstile-jumping protest.
"Abolition is not anarchy"?
MORE: Harvard activists demand the school divest from prisons
MORE: U. hosts program that allows criminals to avoid jail time with a few essays
IMAGE: pathdoc / Shutterstock.com
Like The College Fix on Facebook / Follow us on Twitter