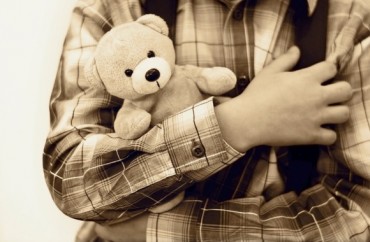 Just another way to say 'freedom of association'?
Brown University Provost Richard Locke sent a campuswide email Friday about an upcoming "series of lectures and workshops" on how the community "can discuss conflicting values and controversial ideas in constructive and engaging ways."
On Monday, his boss pulled the rug out from under him.
In a deeply muddled Washington Post op-ed, President Christina Paxson first denied that "American college students want to be protected from ideas that make them uncomfortable," and then went on to celebrate the "safe spaces" that Brown "proudly" offers to students.
MORE: Speech zones and puppy rooms make 1st Amendment lawyers cringe
She seems to think that safe spaces are the same as private student organizations, the kind whose freedom of association is now under attack by Harvard College's crusading dean. According to Paxson, safe spaces are simply those
where students from marginalized groups can come together to feel comfortable discussing their experiences and just being themselves.
#ChristinaPaxson I think Ray Kelly would disagree with your claims to support freedom of speech, and freedom to speak, Ms. Paxson.

— Bonny Wright (@miamivandynyu) September 6, 2016
MORE: NYPD commissioner finally gives speech that Brown students shut down
Paxson claims that Brown's much-mocked Play-Doh and puppy room – an oasis for anyone who felt threatened by a campus debate on rape culture – was an outlier, "one instance some years ago" (two years, to be precise):
There have been many unfortunate mischaracterizations in the media of the intent of that support space as a so-called shield from ideas.

MORE Joe Rogan interviews Christina Hoff Sommers

Rather, we see safe spaces in the choices our students make every day. Students find many opportunities through clubs and organizations to meet those who share similar backgrounds and interests – religious, political and otherwise.
In other words, Paxson is trying to redefine the term "safe spaces" – to make it the equivalent of freedom of association – so it loses its well-deserved negative (and accurate) connotation as a "shield from ideas."
MORE: Brown and Claremont McKenna join U. of Chicago on free speech
She says faculty should be "free to use" trigger warnings at their own discretion (the same posture as the University of Chicago, for what it's worth), and denies against all evidence that Brown is "coddling our students – or limiting freedom of expression":
Instead, we are teaching them, encouraging them and giving them the space to have the discussions that will make them better scholars and prepare them to best serve society.
Brown is featured in a recent documentary by an alum as a place where administrators shelter students from controversial ideas and faculty are too cowed to publicly defend free speech.
MORE: Documentary features 'tyranny' of Brown's censorship culture
Like The College Fix on Facebook / Follow us on Twitter
IMAGE: Shutterstock