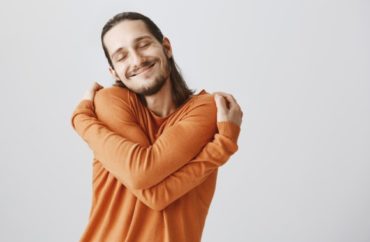 Program helps students 'unlearn' toxic masculinity
Brown University is working to help its male students "unlearn" and "unpack" their masculinity.
A program at the Ivy League institution provides "safe spaces for men to unpack all of the things they have learned about masculinity and what it means to be a man," according to its website.
"Rigid definitions of masculinity are toxic to men's health," campus officials state online under the heading: "Unlearning Toxic Masculinity."
"Men will often resort to violence to resolve conflict because anger is the only emotion that they have been socialized to express," the website states. "Unfortunately, the way that young men are conditioned to view sex and their need to be dominant and have power over others also contribute to instances of sexual assault and other forms of interpersonal violence on college campuses."
To help combat that, the program promises to provide "safe spaces for men" to facilitate conversations to combat so-called toxic masculinity.
Brown University spokesman Brian Clark said in an email to The College Fix that the safe spaces are not physical safe rooms.
The program includes: a "Masculinity101" weekly discussion group to "unlearn toxic masculine norms"; a "Masculinity Storybook" detailing "struggles and triumphs related to toxic masculinity"; and a video of conversations about masculinity issues.
PJ Media reported in April that at least eight students were hired to facilitate these workshops. Clark told The College Fix that the program will continue for the fall 2018 semester.
"The goal is to help those socialized as men to unlearn some of the notions that have led to such profound harm being enacted toward others and toward themselves," the program's website states.
The Masculinity 101 discussion group is described online as a peer education program that focuses on "examining the ways we learn gender," "unpacking male privilege," "building empathy and understanding," and "acknowledging harm and promoting healing."
As the webpage states, the group was created because "most folks have never thoughtfully examined what healthier norms of masculinity can and should look like."
It adds this is specifically true for those males who hold "considerable societal privilege," saying there aren't any measures in place to teach men "how to avoid abusing that privilege or how to leverage it for good."
"While intersecting identities mean that not all men enjoy the same level of privilege, it is in everyone's interest to combat patriarchy and toxic notions of masculinity," the website states. "Folks of all genders are taught to accept the gender binary as a biological imperative that can never be questioned when, in fact, the gender binary is a social construct that needs to be dismantled."
With that, the program is open to those who "identify as men in any way or in part." Organizers don't require participants be a "particular gender identity," nor do they "provide education solely for male audiences."
The curriculum for this group includes four foundational modules: "learning gender," "privilege 101," "cultivating empathy" and "harm and healing." It was written mainly by Brown students.
Brown Health Promotion Specialist Marc Peters also contributed to developing the four foundational modules of the discussion group. Peters did not respond to a request for comment from The College Fix.
Some of the content from the Masculinity 101 group on Brown's health and wellness YouTube page features the "Conversations on Masculinity."
Additionally, the YouTube page features an 11-video series of Brown University men telling their personal stories relating to masculinity. The series was developed as part of The Men's Story Project, described on its website as a "replicable storytelling and community dialogue project that brings critical exploration of social ideas about masculinity into public forums around the world – via men's less-often-heard voices and stories."
The mission is to "strengthen social norms around the world that support healthy masculinities and gender justice."
"In the MSP, boys, men, and folks who identify in any way with maleness publicly share bold, personal stories that help transform social ideas about masculinity – so as to support healthy masculinities and social justice for all people. The MSP is rooted in an anti-racist, intersectional feminist framework."
MORE: Students told term 'be a man' represents toxic masculinity
IMAGE: Cookie Studio
Like The College Fix on Facebook / Follow us on Twitter