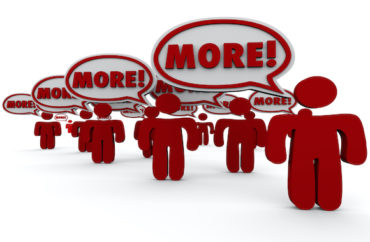 The Bucknell University Black Student Union issued a set of ten demands last Friday because the "vicious and insidious phenomenon" of institutional racism remains prevalent on campus.
The set of demands, sent to Bucknell President John Bravman, the Bucknell Board of Trustees and other school officials, claims the campus racial climate "is not much different from the Bucknell of the past."
The BSU's proof: A 1985 Bucknell black "manifesto" called for a black student enrollment of five percent by 1990; in 2022, however, black enrollment was four percent.
"[W]e, the members of the Black Student Union, call on the Bucknell community to recognize and act upon, the willful and egregious disregard, consumption, exploitation, and spirit-murder of Black students and faculty that occurs on these yards," the BSU demand letter reads.
The group's demands include:
— An "Office for Black Student Development" with a "full-time coordinator" whose duties would be developed by the BSU and "other Black-identifying organizations on campus."
— Development of a "Historically Black Colleges and Universities (HBCU) exchange program."
— "[A]t least one Bucknell University Endowed Chair in every academic department with demonstrated research and teaching focused on issues of relevance to Black lives and culture …"
— End-of-semester course evaluations should "include questions about racial climate."
— A permanent spot on the student government Finance Committee for the BSU "with committee rights no different than that of other members."
The Bucknellian reports that around the same time the BSU demands were issued, Bucknell Student Government President Gabby Diaz announced her resignation. Diaz indicated she quit based on the reaction of her (student gov.) peers to an Instagram post of hers which listed the BSU demands and said Bucknell and the BSG "only further perpetuate anti-blackness on a campus deeply rooted in racism and colonialism."
MORE: While conservative speaker draws protest, 'black radical thought' welcomed at Bucknell
IMAGE: iQoncept / Shutterstock.com
Like The College Fix on Facebook / Follow us on Twitter