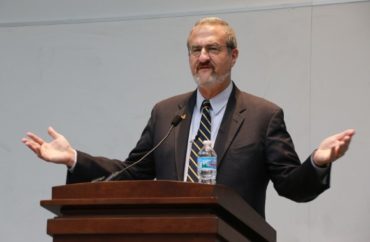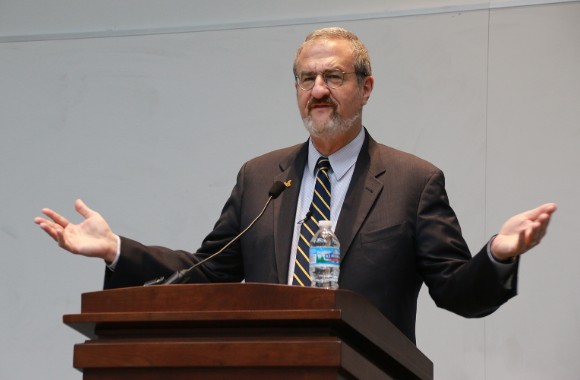 Scott McClallen | The Center Square
Michigan doles out millions of taxpayer dollars to its universities with the promise they will train Michigan's future workforce, but the University of Michigan (UM) could pay its outgoing president up to $10 million over the next decade as he leaves a legacy of sexual abuse scandals.
It's unclear what return taxpayers are getting on their money while universities spend big on an established employee instead of leaving students with fewer student loans, investing in research or new professors or student services.
A Detroit News report found the new contract University of Michigan President Mark Schlissel signed could cost UM up to $10 million over the next decade – a new record pay for an outgoing president.
It's unclear what responsibilities could warrant a salary exceeding the President of the United States (about $400,000/year) or the opportunity cost of how that money could be spent elsewhere. UM didn't respond to a request for comment on what its president's responsibilities are, or how it can justify spending the near-equivalent of it's $12 million endowment on one person amid a $1.6 trillion student loan crisis.
"I have a hard time giving tax payer money to a University that ends up giving large chunks of it to a President that leaves amid a scandal," Rep. Steve Johnson, R-Wayland, told The Center Square in a statement.
Schlissel is leaving after firing UM Provost Martin Philbert in 2020 after an independent investigation confirmed a history of sexual misconduct. But Schlissel won't leave empty-handed.
"President Schlissel will leave his presidency with one of the most lucrative packages ever awarded to a public university president," said Judith Wilde, a professor at George Mason's Schar School of Policy and Government, told the News.
Schlissel's new perks include his current $927,000 presidential salary for up to two years and six months after stepping down from his current role, the News reported. The report said Schlissel will get a discretionary account of $36,000 annually, contributions of $300,000 each year to his retirement plan on June 30, 2022, June 30, 2023, and June 30, 2024 and a $5,000 monthly housing allowance during his year as a university special advisor.
The News said Schlissel will also be allowed up to 18 months administrative leave with his presidential salary if he serves as president through June 30, 2023. The report said after the administrative leave, he will obtain tenure, get laboratory space, $2 million in start-up funding and receive at least 50% of his presidential pay, or $463,500 annually.
"Exit packages, in general, are relatively new on the scene," Wilde told the News. "In every contract we've seen, it always gives (public university presidents) more than what the original contract did."
Under Schlissel's watch in 2020, reporters unearthed UM Dr. Robert Anderson's long history of abusing students. UM is mediating with over 850 former UM students and others who claim they were sexually abused by Anderson, the Detroit News reported.
As early as 1975, University of Michigan officials knew that Anderson had been accused of sexual misconduct, a May report said.
Originally published September October 20, 2021 by The Center Square
IMAGE: University of Michigan Dearborn
Like The College Fix on Facebook / Follow us on Twitter