Millennials may be used to getting their way after throwing a tantrum with their parents. Professors, on the other hand, are not so inclined to bend to the whims of disrespectful twenty-somethings.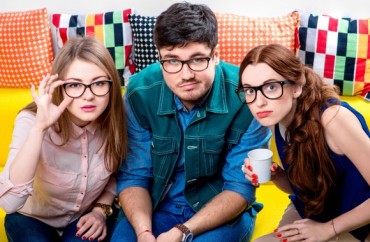 One would think that professionalism and courtesy should be the default mode for any student looking to get a favor or some slack from their professors. But alas, emails beginning with "yo!" or demands for concessions because "I paid for this class!" are not going to go far.
Dr. Andrew Holt, a history professor at Florida State College at Jacksonville, has taken the time to compile a list of 20 pieces of advice for students on how best to deal with their professors.
Among the tips: professors are not obligated to accept late work and coming to them with any attitude other than humility in asking for leniency is ill advised.
Or, if students have a female professor, nine times out of 10 they have earned a PhD. Call them "Dr." — not "Mrs." or "Miss."
Also, don't forge a medical note to get permission to turn in late assignments or make up tests. Such notes are very easy to check up on. Just … don't.
Additional thoughts:
Never suggest to your professors that because you "paid for the course," they have some sort of customer service obligation to you that goes beyond what is spelled out in the course syllabus. …

Never begin an email to your professor with "Hey!" or "Yo!" …

Frame any requests you may have for your professors in the form of a request rather than a demand. …

If you miss class and want to find out what you missed, never inquire with your professor by asking "Did I miss anything important?" The answer is always "yes." …

Your time in college will not be as structured as it was in high school. You must be disciplined to get up on time, go to class, stay awake, take notes, turn in assignments, etc…. College professors will fail you otherwise. …
Click here to read the full list.
Like The College Fix on Facebook / Follow us on Twitter