One of the most common examples of censorship found on college campuses today is that of silencing pro-life views.
Students for Life of America President Kristan Hawkins recently spelled out the trend in a Wall Street Journal op-ed, highlighting nine ways pro-life students' efforts to share their beliefs are shut down.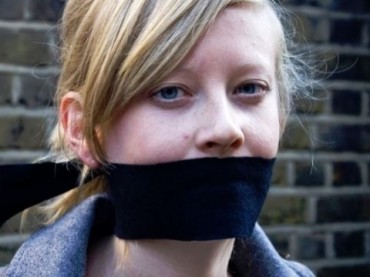 A news release that summarized the nine methods stated:
The vandalization and outright theft of displays and signs.

A virtual poll tax on speech often in the form of security fees.

A Heckler's Veto, in which schools cancel or move events when extremist groups or a disgruntled student oppose a speaker.

A slow walk to nowhere when a pattern of delays for approval of events or clubs creates a virtual veto of student speech.

A not-even-separate-but-equal accommodation as schools refuse similar support for pro-life students as given to others.

A religious gag rule in which schools may allow students to speak as long as they stay silent about faith.

A required "Trigger Warning" in which the school signals through signs posted in the areas where pro-life speech is taking place that such speech is controversial and offensive, to be possibly avoided or protested.

A power of the purse veto involving biased use of student fees.

A threat of violence veto.
The College Fix has chronicled over the years dozens if not hundreds of examples of these nine methods in action.
Hawkins concluded the column by noting: "The silver lining in all this for pro-life advocates is the resolve of courageous students who refuse to be silenced and who are learning how to engage effectively and lovingly even in hostile environments. Far from being snowflakes, this generation is more pro-life than their parents, and they are willing to do the hard work of defending women and their preborn children no matter the obstacles."
Like The College Fix on Facebook / Follow us on Twitter