Americans have grown largely used to, and weary of, the political madhouse of college campus politics. But students from other countries are not as familiar with our campus culture—and it can be a bit of a surprise when they discover it.
In The Claremont Independent, English citizen Ahlbie Squire writes about learning of the "many differences" between his home of Cornwall in South West England and Pomona College, where he attends as an international student. Those differences caused him to experience "almost a cultural shock, especially regarding the different values of home and college."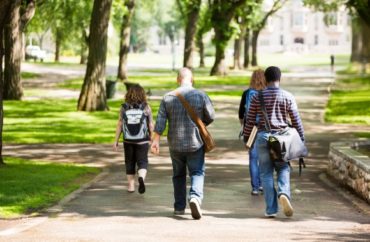 Regarding what he calls the "de jure constitutional right" of freedom of expression, Squire writes that "many of my peers in Claremont try…[to] suppress students' right to free expression."
"I recall during my orientation, former Pomona College president David Oxtoby gave a long speech about how students should police their own speech thoroughly, and avoid giving their own opinions on controversial issues but rather 'listen' to avoid offending someone," Squire writes. "Former Dean of Students Miriam Feldblum then insisted that this request was not for the purpose of censorship, but rather for showing empathy:"
After hearing this statement I realized that the result of avoiding dialogue is still the censorship of different opinions, even if it is not the intention. I found this acceptance of censorship ironic, as I thought that in a nation that cherishes free ideas and free speech, a college would emphasize such values even more; this free exchange of ideas is what drives the innovation that I associate with America.

Shortly after this speech finished, an upperclassman lectured passionately about wanting to "burn Pomona [College] to the ground" because of the "white supremacy" the flagship member of the Claremont Colleges represented—which ironically could not be further from the truth. I realized that Claremont tolerates some controversial speech, as long as it's from the correct part of the political spectrum. If you dare to disagree with a mainstream idea, you risk being slandered with insults and groundless accusations of racism by others, rather than being engaged in meaningful debate, which is supposed to be how we learn from each other, especially in a place of higher education.
In addition to free expression, Squire notes that "in some of the most elite American colleges, racial identity and other superficial identifications" are obsessed over, to the point that colleges become divided along race and gender lines ("something you'd expect to see in an old, backwards society, not a modern, enlightened college campus").
"I must emphasize that this piece isn't meant to prove that one is better than the other; rather, I hope to point out where and why they differ," Squire points out.
Like The College Fix on Facebook / Follow us on Twitter