Some Canadian schoolchildren will not learn that gender identity is a social construct or that you can be something other than "male" or "female."
And this sex writer with a doctorate in sexual neuroscience is rather pleased about it.
Debra Soh writes about the demise of Ontario's new curriculum on sex education in The Globe and Mail, admitting that she was a "vocal supporter" of the newly woke curriculum until she saw "how its unscientific claims about gender identity have spread so prevalently."
New Ontario Premier Doug Ford promised in his campaign to ditch the three-year-old curriculum – which was only devised in consultation with about 4,000 parents – and do more parental outreach before updating the 1998 curriculum, which is serving as a placeholder after last week's reversal:
The [just-scrapped] curriculum promotes the idea that there are more than two genders and that gender identity is socially constructed.

The fact that few people have pointed out how these teachings aren't based in science should raise a red flag in parents' minds.

According to one survey, less than 1 per cent of people in the United States identify as transgender. That means for over 99 per cent of us, our biological sex is our gender.

A curriculum that teaches gender fluidity is misleading and will impair a child's ability to have an accurate understanding of the world.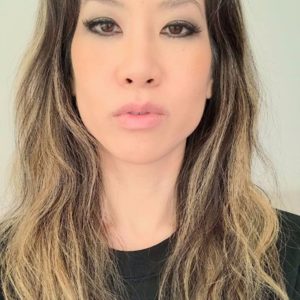 Soh (left) was actually educated with that 1998 curriculum, which "even then … felt clinical and out-of-date," but she sees the backlash to the Ford administration's reversal as "emblematic of a disdain for those who lean right politically":
It brings us to the question of who gets to dictate how a child is raised – should it be the responsibility of the parent or the state? Sexual education cannot be blindly outsourced to the education system. As uncomfortable as it may be, parents must be savvy about the issues their kids are contending with in 2018.
Like The College Fix on Facebook / Follow us on Twitter