Some elite private high schools are starting to flee the Advanced Placement program, which was once considered to be integral to admission to top universities. Eight Washington-area schools ripped the program in a joint statement and announced their withdrawal, Inside Higher Ed reports.
The statement blasted "the diminished utility of AP courses," and the schools stated the "desirability of developing our own advanced courses that more effectively address our students' needs and interests."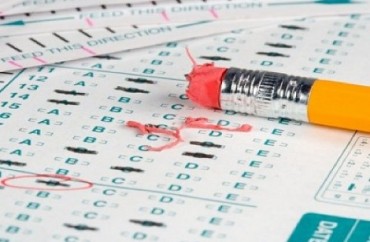 It continued that the schools expect "this approach will appeal to students' innate curiosity, increase their motivation, and fuel their love of learning," and that AP courses will be completely phased out by 2022.
The schools specifically took issue with the AP exams and their effect on high school curricula. They run "counter to the fact that college courses demand critical thinking and rigorous analysis. AP courses, by contrast, often stress speed of assimilation and memorization."
The eight schools also reportedly conducted a survey of 150 colleges, and found that so many students were taking AP courses that the courses no longer distinguished students from one another.
More than 1 million students in the Class of 2017 took at least one AP course, which is a record. Still, the program has clearly lost some of its once-monopolized elite allure.
A separate report from Inside Higher Ed found that college admissions officials have expressed the sentiment that the Advanced Placement program no longer has the elite allure it once did.
"[These] courses certainly do not have the monopoly on rigor," Robert Massa, Drew University's senior vice president for enrollment and institutional planning, told Inside Higher Ed. Another admissions official said that International Baccalaureate and other honors classes can be just as helpful in evaluating students as AP courses.
The College Board, which runs the AP Program, defended the program's financial benefits in a statement:
"Over the past decade, the students at just these D.C.-area independent schools have earned more than 39,000 credit hours at the colleges to which they sent their AP scores. That equates to nearly $59 million in tuition savings at highly selective colleges, not to mention the head start these students received in their majors — particularly in STEM disciplines. At a time when the placement, credit and admission benefits of AP have never been greater, it's surprising that these schools would choose to deny their students these advantages."
Like The College Fix on Facebook / Follow us on Twitter