An op-ed in Forbes portends a disturbing future for colleges who may fall prey to similar scandals that engulfed Theranos, the technology company run by Elizabeth Holmes that was forced to shut down after it was discovered the company was faking its results.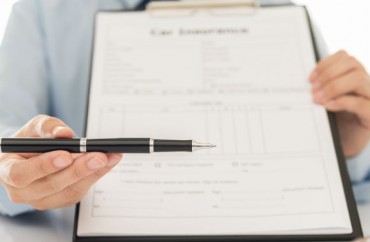 Ryan Craig writes about the book "Bad Blood" by John Carreyou, a Wall Street Journal reporter who "broke the story that Silicon Valley's biggest health sciences unicorn was peddling dreams, smoke, mirrors – pretty much everything other than a product that actually worked."
Craig compares Theranos's fraud to several schools in the United States under pressure due to decreasing revenues:
Witness the seven colleges caught submitting false data to U.S. News for the 2017 rankings. The schools – Dakota Wesleyan, Drury University, Hampton University, Oklahoma City, Randolph College, Saint Louis University, and Saint Martin's University – are exactly the non-selective schools already under significant revenue pressure. Keep in mind, these are only the colleges that submitted false data that moved them up meaningfully in the rankings. And, of course, these are only the colleges that U.S. News caught. Perhaps the biggest scandal is that the punishment doesn't come close to fitting the crime. Because U.S. News waited until the end of August to announce the fraud, these eight schools were listed as "unranked" for 14 whole days, then given a clean sheet in the newly posted 2018 rankings.
He points out than an American Enterprise Institute scholar tweeted, "Funny how all the 'errors' in the data colleges submit to U.S. News help their rankings rather than hurt them." The schools all blamed U.S. News for the errors, refusing to take responsibility.
Theranos had such notable figures as James Mattis and Henry Kissinger on its board. These figures were well accomplished, but not industry experts. Craig asks the question, "How many college and university boards consist entirely of prominent alumni, but no experts on the postsecondary education industry, alert and capable of detecting manipulation?"
There is precedent for schools emulating Theranos:
Colleges and universities are not immune to Theranos-like systematic deception. Temple University's Fox School of Business was so focused on maintaining its top-ranked online MBA program that it fraudulently reported higher GPAs of applicants, underreported the number of admissions offers, provided false information about graduate debt, and counted academic coaches as faculty members in faculty-student ratio. And just as Theranos hacked Siemens' blood analyzer, Temple hacked the GRE, converting GRE scores into GMAT scores and reporting that 100% of admitted applicants had taken the GMAT. When U.S. News questioned the 100% figure, Temple pulled a Theranos by providing more false information, prompting U.S. News to drop the matter.
For Craig, it's vital that board members stay aware and make sure that they hold schools accountable. Otherwise, "If trustees aren't sufficiently educated, informed and alert, they'll probably perform as well as the Theranos board and find their school's precious, pernicious ranking reduced to a donut, or a bagel – that is, a big zero."
IMAGE: Shutterstock.
Like The College Fix on Facebook / Follow us on Twitter