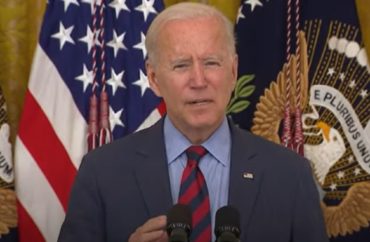 The Democratic Party and President Joe Biden's push for a student loan bailout would benefit the "wealthy, credentialed class" according to a March 27 editorial from the Washington Examiner.
The publication's editorial board wrote:
Democrats claim that student loan forgiveness helps the working class buy houses and start families. And for a tiny minority of working-class earners, that is true. But the biggest winners of student debt forgiveness are actually the wealthiest income earners. According to data compiled by the Brookings Institution, the top 40% of income earners owe over two-thirds of all student debt, and the richest 20% owe 35%. These are all the wealthy doctors and lawyers who borrowed hundreds of thousands of dollars for multiple credentials, but now also are making hundreds of thousands of dollars a year.
The editorial board members believe the Democratic Party is focusing on high-paid, multi-degree citizens because of how they vote.
"In 2020, the Democratic Party overwhelmingly won the top 10 highest-income congressional districts in the country," the editors wrote. "Wealthy, credentialed members of the elite, such as doctors, lawyers, consultants, and other professionals, also give far more money to the Democratic Party than they do to Republicans."
"A good chunk of the money that Biden does give to this wealthy, credentialed class will find its way right back into the Senate and House campaigns of Democrats," the editors wrote.
"Democrats may say they are against policies that raise income inequality, but that is exactly what student loan payment suspensions do every month," the editorial board members wrote. "They let the highest-income earners keep more of their paycheck instead of paying off the debts they agreed to pay."
IMAGE: CNBC Television/YouTube
Like The College Fix on Facebook / Follow us on Twitter