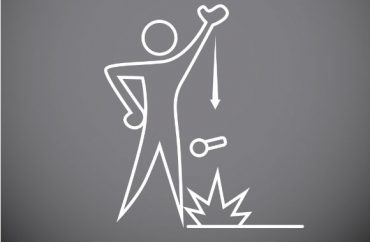 Political correctness is becoming too much for even a black trans student, who contacted writer Jesse Singal recently to ask for help to find something more meaningful.
Singal posted the letter in its entirety on his website Singal-Minded and offered a response. But the letter itself is noteworthy for its indictment of woke culture from an individual who was a devoted subscriber to it.
The individual, identified as Taylor, tells Signal she is "at a point where I look at myself and I can't fucking stand what I've become."
From the letter:
I'm a young black trans woman, and for a majority of my online life, I have been hopelessly, embarrassingly, shamefully Woke. Every single major online Twitter culture beef, I was there in the trenches. I've cancelled with the best of them. I've devoted far too much time screaming about how awful white people are, how awful cis men are, how awful conservatives are, ESPECIALLY how awful TERFs are…

As I get ready to enter my 15th month of hormone replacement therapy (informed consent with no regrets, heh!) and start an MFA program at [her film school], I am plagued on a daily basis with my growing disillusionment with wokeness, cancel culture (which up until a month ago I insisted wasn't real), and my true values.

I struggle with my identity, and if I should even feel justified in feeling hurt when someone misgenders me. I struggle with the love and support I have for trans children and my desire to validate them and give them what I never got, against the growing evidence that watchful waiting [a protocol in which social transition is often delayed] is the best method for them.

… I struggle with the realization that my Unbearable Wokeness might be partially a result of my growing up in a relatively well-off community as a light-skinned mixed-race person, separated from so much of the true lack of prosperity that destroys the lives of so many in my communities. I ask myself so often now, "How much of my outrage at any slight against people of color and the LGBT is out of a genuine empathy, and not a selfish, coddled, narcissistic obsession with affirmation and validation of my identity?"
Read the full letter and Singal's response here.
IMAGE: John Takai / Shutterstock
Like The College Fix on Facebook / Follow us on Twitter