Some college students demand safe spaces to protect them from ever having to be offended or feeling weird in a pluralistic society.
Then there are the parents who refuse to let their children fail – to experience humanity as the rest of us do.
This explains the college admissions scandal that ensnared high-profile celebrities including Lori Loughlin of "Fuller House" (below) and Felicity Huffman of "Desperate Housewives," according to Madeline Fry, a commentary writer for the Washington Examiner.
She compares the desire to avoid emotional pain for one's children with the plot of "Brave New World," where a "happiness drug" offers "Christianity without tears":
Parents knew their children were unwilling to put in the work to achieve that status
symbol. So they did it themselves.

It's a case of "snowplow parenting," a more aggressive form of helicopter parenting: Instead of hovering, parents bulldoze their children's problems out of the way.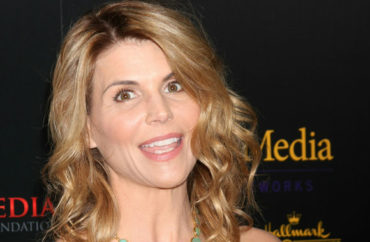 Fry interviews psychology professor and former university dean Gregory Moffatt about the "diminished capacity to problem-solve" he's seen in some students who "don't know how to figure out what they don't know."
When he asks them where their work is, they respond "'Oh I didn't know how to do it,'" Moffatt says. "Well, dude, that doesn't work in the real world." He describes being "befuddled" when a mother came in furious that her daughter's suspension letter said she was caught "stealing."
Parents should instead adopt the example of the dissident protagonist John in "Brave New World," who wants "real danger," freedom and "the right to be unhappy," says Fry, a former intern with the Student Free Press Association, the parent organization of The College Fix.
Like The College Fix on Facebook / Follow us on Twitter