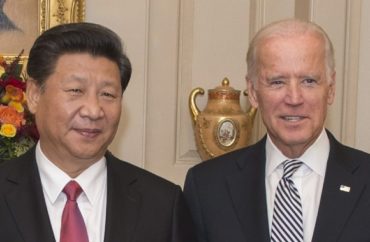 Two experts with the Heritage Foundation warned recently that China continues to infiltrate American universities. President Joe Biden is ignoring this issue, they argue.
"As Washington grapples with security threats associated with China's military modernization and brinkmanship in the Indo-Pacific, it has taken its eyes off subtler threats closer to home," Jonathan Butcher and Michael Cunnigham wrote at Fox News on Tuesday. "One such threat is Beijing's infiltration of American educational institutions."
Butcher studies education at Heritage while Cunningham is an Asia research for the think tank.
They wrote:
The best-known example of this decades-long campaign are the notorious Confucius Institutes, but these instruments of Chinese "soft power" are just one manifestation of an even bigger problem. According to Bloomberg, 115 universities in the U.S., including Harvard and Stanford, received almost $1 billion in combined gifts and grants from Chinese sources between 2013 and 2020. These were just the donations that were publicly reported.
The required reporting of gifts has not been enforced as rigorously under Biden as it was under President Donald Trump, the researchers wrote.
They explained:
During the Trump administration, Secretary of Education Betsy DeVos launched what was likely the strongest push to date to enforce the reporting requirement, resulting in the disclosure of billions of dollars in previously unreported foreign gifts and contracts. Since Joe Biden became president, however, most reporting appears to have stopped altogether. Universities reported a total of $1.6 billion in foreign donations in the last half year of Donald Trump's presidency; that number dropped to a minuscule $4.3 million in the entire first year of Biden's presidency.
The opinion piece further detailed the harms from Chinese Communist Party influence on college campuses and called for further enforcement of reporting requirements.
IMAGE: WikiMedia Commons
Like The College Fix on Facebook / Follow us on Twitter