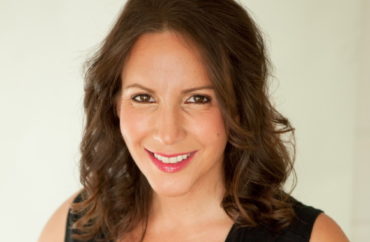 The Washington Times recently featured College Fix editor Jennifer Kabbany about her work at the helm of the nation's best conservative campus newswire.
Kabbany explained that The College Fix, published by the nonprofit Student Free Press Association, offers a win-win for young people, giving them a chance to hone their journalism skills — and tell the important campus stories the mainstream media often ignores:
The left may clamp down on conservative speech on campus, and liberal views may dominate most newsrooms, but Jennifer Kabbany is fighting to change that, one news article at a time.

From her perch as editor of The College Fix, a blend of online newspaper and college newswire, Ms. Kabbany sees her student journalists as the front line in the fight for the future of free speech.

"This battle has never been more important, as our First Amendment rights continue to be eroded," she said.

That was the unconventional task The College Fix set for itself 10 years ago when it launched, with a professional rather than political goal.

"I always say it's a website dedicated to higher education along with a conservative campus newswire," said Ms. Kabbany, the site's editor. "It might mean a little extra pizza money for some, but it is also a way to flesh out a budding resume, generate a stack of clips, and show you know how to write, pay attention to detail and meet a deadline."

"It's a win-win, and we get to feature their writing and mentor and bring up the next generation of conservative, libertarian, center-right journalists," said Ms. Kabbany, who once interned at The Washington Times. "And this part is very important: We are invested in their careers."
Read the full piece at The Washington Times.
Like The College Fix on Facebook / Follow us on Twitter