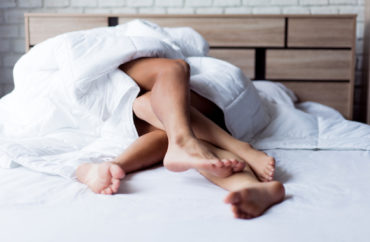 The promotion of sexual activity has become a feature of regular events at colleges across the country, and a new op-ed slams the practice, saying the events "normalize sexual behaviors that destroy young men and women."
Writing for The Federalist, Kara Bell highlighted the rather colorful activities promoting sex at college campuses today, including touting BDSM and pornography, which she said amounted to "normalizing risky, unhealthy sex."
Bell, a public relations officer for the Center for Conservative Women, recounted that during her freshman year at UW-Madison she was "herded" into the dorm common room for a game of "sex jeopardy" and a facilitator there described the best position for sex in the shower.
Bell faulted the normalization of the hookup culture and pornography as having fostered "rising percentages of porn addictions, STIs and other health risks, rates of depression, and sexual assault among college students."
From the article:
Hookup culture has also led to the spike in sexual assault on college campuses. While most cases of rape and sexual assault involve alcohol, binge-drinking, and excessive intoxication, the college climate regarding sex conveys to young adults that emotionless, casual, and "meaningless" sex is safe and routine. Young girls feel pressure to go home with the guy because "she can," and "everyone is doing it," and young men follow suit to quest for sex and act in ways that "get girls." Emotional ties are trumped in hookup culture, and boundaries are often blurred when she's treated as another stranger.
IMAGE: TORWAISTUDIO / Shutterstock.com
Like The College Fix on Facebook / Follow us on Twitter