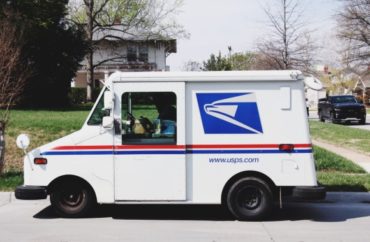 A political science professor recently warned that many election offices are not prepared for mail-in voting. Politicians have pushed for universal access to mail-in voting in recent months, partially due to concerns about the coronavirus.
Jennifer Selin, an assistant professor of constitutional democracy at the University of Missouri-Columbia, described several of the problems of a decentralized election system in a recent essay in The Conversation.
"The burden of mail-in voting does not just fall on the Postal Service," Selin said.
Selin said there are about "8,000 local election offices" that "manage almost 186,000 voting precincts." But, Selin noted, not all the officers "are poised to handle mail-in voting in the midst of the COVID-19 pandemic"
"Each state has its own set of rules regarding how to distribute, manage and count ballots," Selin said.
She also described the current problems of decentralizing and underfunding:
In some states, local governments must bear the entire financial burden of election administration. In others, state governments will reimburse local authorities for certain electoral costs such as ballots or other voting equipment.

Regardless of who bears the financial burden of elections, the universal and most frequent complaint from those who administer elections at the state and local level is a lack of resources… The Brennan Center for Justice estimated that switching to universal mail-in voting access will cost an additional $982 million to $1.4 billion. This includes additional money for ballot printing, postage costs, security, ballot processing and storage, and more staffing. Not all 8,000 offices have the ability to shoulder these administrative costs.
Selin warned that states cannot easily transition to a mail-in voting system.
"[S]ome states have to invest much more to ensure that they are able to process an increased volume of mail-in votes," Selin said. States could require "legislative changes, new government contracts and coordination across a variety of state agencies" to increase access to mail-in voting.
With 50 states and hundreds of thousands of election offices, the mail-in voting experience can drastically differ.
Selin wrote:
Even if mail-in voting theoretically is available across most jurisdictions, citizens likely will have different voting experiences depending upon where they live.

Varying administrative resources and capacity often influence election administration. In some places, like rural Nebraska, the office that oversees elections may contain one permanent staff person and a handful of part-time workers. In other places, like in Los Angeles, election officials manage a complex system involving longer ballots, more precincts and more employees.

Even in normal circumstances, election administrators rarely operate under clearly defined procedural processes or have effective training. This tends to result in variation with respect to how they implement election law and interact with citizens.
IMAGE: Pope Moysuh / Unsplash
Like The College Fix on Facebook / Follow us on Twitter