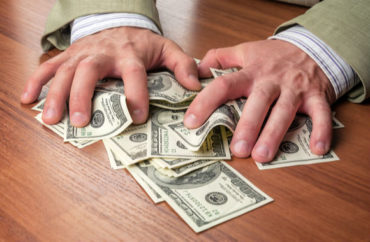 California's new Ethnic Studies requirement for public high school students will enrich diversity consultants while providing questionable benefits to minority students, according to a recent essay in Tablet.
Sean Cooper, a writer at the publication, said:
For all the talk of this being a movement for social good, a new dawn for American students, and a solution to oppression, ethnic studies is also, crucially, very much a nascent but nationwide white-collar industry. Indeed, while evidence for its educational or even social value is hotly debated, what's not in dispute is that the business of flipping the public education establishment on its head is beginning to pay—and very well.
What this means for California is "that the state's Department of Education will be pouring tens of millions of dollars into the hiring of new ethnic studies teachers, new ethnic studies administrators," Cooper said.
Furthermore, money will flow to "an army of expert consultants who will install and supervise the new curriculum in thousands of California classrooms."
Some have already made money pushing diversity training or consulting on the curriculum, Cooper said.
Professor Allyson Tintiangco-Cubales, who teaches ethnic studies at San Francisco State University, has made over $100,000 so far in consulting fees.
Another diversity consulting firm, Pollyanna, took in $400,000 in revenue in 2019, a number likely to increase as more places mandate diversity or bias training.
"Pollyanna now has 75 of America's top private schools on its client roster, including schools in Manhattan, Cambridge, Providence, San Francisco, Chicago, Austin, Los Angeles, and Connecticut," according to Cooper. The founder, Casper Caldarola, is also a trustee at New York's Dalton School.
Such programs, are of questionable benefits to minority students, however. For example, 31 academics laid out their concerns to the leadership of California's education departments and questioned several studies that purported to show increased benefits from ethnic studies requirements.
"After careful analysis of the four articles cited in support of the overarching and specific claims," the researchers said, "we have found that none of these papers provides sufficient evidence for the claims that are attributed to it."
Read the research letter and read the Tablet essay.
IMAGE: Vova Shevchuk/Shutterstock.com
Like The College Fix on Facebook / Follow us on Twitter