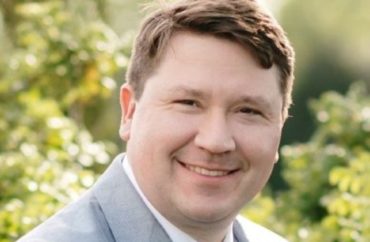 Nathanael Blake with the Ethics and Public Policy Center said it is time to defund the university speech police and other institutions that promote critical race theory and woke politics.
"Unless it is actively uprooted, wokeness will continue to embed itself within powerful institutions, just as it was doing before it broke into public view over the last few years," Blake (pictured) wrote in an opinion piece today for The Federalist.
He said:
College administrators are making six figures to push wokeness on campus, and they are not going away just because some Democrats sidle away from critical race theory after losing a few elections. And in the long run, controlling the Ivy League and Silicon Valley may matter more than controlling Congress.

But Congress has a say, if it is willing to act. Wokeness is parasitic, subsisting largely on government time and the taxpayer's dime. Thus, to defeat identity politics, we must defund it.
Blake also said that Republicans should be willing to use civil rights law to pursue "woke violators of civil rights law."
He wrote:
[T]he next Republican president should have the Department of Justice relentlessly pursue legal action against woke violators of civil rights law. The next Republican secretary of rducation should reverse the perversion of civil rights laws that Biden is using to treat racial discrimination as anti-racist and to refuse to protect women against men pretending to be women.

State legislatures should cut university funding for woke initiatives and positions, and they should prohibit the use of ideological "diversity statements" in faculty hiring. Parents should take back control of local school boards and clean house, dumping administrators and teachers who have abandoned excellence and equality for identity and equity.
"What is essential is turning the electoral backlash against wokeness into effective action in government," Blake said. "The way to beat wokeness is to defund it, and so we need to choose savvy leaders who will act, rather than just bluster."
IMAGE: Ethics and Public Policy Center
Like The College Fix on Facebook / Follow us on Twitter