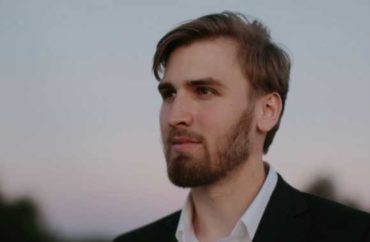 Several higher education accreditors have made their own DEI commitments
The principles of "diversity, equity and inclusion" may sound benign and helpful, but they imply specific positions on a set of contested social issues, National Association of Scholars fellow John Sailer wrote January 9 in The Free Press. Faculty and others in academia increasingly find they must commit to upholding these positions as articles of faith and enacting them in their work at every level.
"Failing to comply, or expressing doubt or concern, means risking career ruin," Sailer (pictured) wrote.
University DEI plans have produced a bureaucracy that has grown mighty — and its objectives have eclipsed the truth-seeking purpose of the university, he stated.
In a short time, DEI imperatives have spawned a growing bureaucracy that holds enormous power within universities. The ranks of DEI vice presidents, deans, and officers are ever-growing—Princeton has more than 70 administrators devoted to DEI; Ohio State has 132. They now take part in dictating things like hiring, promotion, tenure, and research funding.

More significantly, the concepts of DEI have become guiding principles in higher education, valued as equal to or even more important than the basic function of the university: the rigorous pursuit of truth. Summarizing its hiring practices, for example, UC Berkeley's College of Engineering declared that "excellence in advancing equity and inclusion must be considered on par with excellence in research and teaching." Likewise, in an article describing their "cultural change initiative," several deans at Mount Sinai's Icahn School of Medicine declared: "There is no priority in medical education that is more important than addressing and eliminating racism and bias."
Even more, Sailer notes an aspect of the DEI apparatus that has received less media attention: its domination in organizations that accredit universities:
Last year, the Council for Higher Education Accreditation, along with several other university accrediting bodies, adopted its own DEI statement, proclaiming that "the rich values of diversity, equity and inclusion are inextricably linked to quality assurance in higher education."

Much of this happened by fiat, with little discussion. While interviewing more than two dozen professors for this article, I was told repeatedly that few within academia dare express their skepticism about DEI. Many professors who are privately critical of DEI declined to speak even anonymously for fear of professional consequences.
"These accreditors, in turn, pressure universities and schools into adopting DEI measures," Sailer continued.
So DEI runs deeper than individual college or university policies. The particular ideologies now direct university-approving institutions — so their "imperatives often come from the top."
READ MORE: UNC-Chapel Hill journalism school denied full accreditation for lacking racial diversity
IMAGE: National Association of Scholars
Like The College Fix on Facebook / Follow us on Twitter