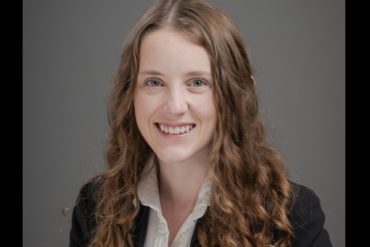 Duke University should not have used a campus-wide email to push its opposition to legislation to restrict abortion, one law student wrote.
Her June 8 essay in The Chronicle came in response to an official university message opposing North Carolina Senate Bill 20, which placed limits on abortion after 12 weeks. The law will go into effect after Republicans overrode a veto from the state's Democratic governor.
"It is perfectly fine for members of the Duke community and administration to hold their own views on abortion, including supporting abortion on demand up until birth," Paige Brasington wrote. "However, by sending this email voicing opposition to North Carolina's new law, Duke signals that many viewpoints are not welcome here."
The message will only further the alienation conservatives feel at Duke, Brasington (pictured) wrote.
She wrote:
Universities are supposed to foster communities that share and debate ideas. By taking an extreme position on this issue, Duke shuts down discussion and tells students and faculty who may disagree with the University that they are not welcome and that they must silence themselves if they wish to stay. This does not foster a healthy or safe learning environment.
Brasington wrote that students who oppose the legislation have plenty of pro-abortion faculty members to turn to for coping and for discussion.
"But if you are one of the few students at Duke who hold an unpopular opinion on this issue or on many others, there is nowhere for you to turn," she wrote. "You are ostracized by your classmates and your professors. You stand alone on an island."
"Those of us with unpopular views at Duke already knew this, but this email twists the knife a bit deeper," Brasington wrote.
"I do not ask that Duke support my viewpoints. I just ask that it not take public positions on polarizing issues that serve to further isolate students with globally common opinions that are unpopular at Duke," she wrote.
"As a student trying to call this University my home for a few years, I would appreciate not opening my email just to be reminded how unwelcome I am here."
MORE: Champion softball team cites 'joy from the Lord' as source of happiness
IMAGE: Paige Brasington/Linkedin
Like The College Fix on Facebook / Follow us on Twitter