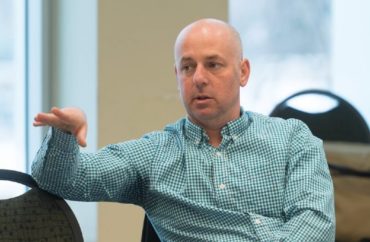 Children and adolescents suffering from gender dysphoria in the U.S. need treatment guided by a systematic review of the evidence, according to philosopher Moti Gorin, a professor at Colorado State University, in a November 17 essay for The Hastings Center, a bioethics research institute.
American medicine is a global outlier here, as other countries such as Sweden, Finland and the United Kingdom have conducted their own reviews and have pulled back on treatment with drugs and surgery based on the findings, Gorin (pictured) wrote.
Gorin pointed to an investigative report that found some U.S. clinics will prescribe puberty blocker drugs or hormones without a thorough evaluation, even after a single meeting, according to Reuters.
The guidelines of major U.S. medical organizations, like the Endocrine Society and the American Academy of Pediatrics, "are not based on systematic reviews of the benefits of these treatments," according to Gorin.
Meanwhile, Sweden, Finland, and the United Kingdom, which have conducted their own reviews of the evidence, all recommend therapy, psychiatric care and treatment for accompanying disorders, such as depression, Gorin wrote. They discourage surgery or drugs like puberty blockers in most cases.
Gorin wrote:
The time to conduct a systematic review is now. There has been a sharp increase in the number of minors diagnosed with gender dysphoria in the U.S. An analysis of insurance claims found that in 2017, 15,172 patients aged 6 to 17 were diagnosed with gender dysphoria; in 2021, the number grew to 42, 167, an increase of roughly 300%. Other countries have also seen an increase in minors presenting with gender dysphoria….

Given the vulnerability of youths with gender dysphoria, inconsistencies in clinical guidance for treating these patients are both ethically concerning and medically consequential. A patient in Sweden, Finland, or England will receive blockers or cross-sex hormones only in exceptional circumstances, while some clinics in the U.S. will prescribe them after a single meeting…
It is crucial that trusted medical authorities in the U.S. make every effort to establish clinical practice guidelines, Gorin stated.
IMAGE: Colorado State University
Like The College Fix on Facebook / Follow us on Twitter