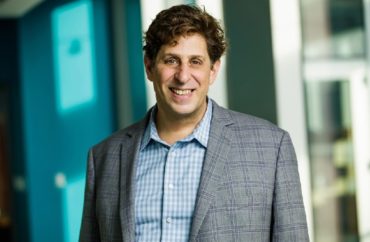 Two academic papers used to justify California's high school ethnic studies requirement relied on poor statistical methods, according to a University of Pennsylvania data scientist.
Professor Abraham Wyner (right), who teaches stats and data science at Penn, and Professor Richard Sander, who teaches law at UCLA, explained the problems with the research.
The pair wrote in Tablet on March 28:
The studies—one from 2017 by Thomas Dee of Stanford University and Emily Penner of University of California, Irvine, the other a follow-up from 2021 by Dee, Penner, and Sade Bonilla of the University of Massachusetts, Amherst—purport to show that ninth-grade students who took an ethnic studies course in San Francisco public schools experienced dramatic short-term and long-term academic benefits. The studies also make the stunning claim that the ethnic studies course causes an average increase of 1.4 GPA points, miraculously turning C students into B+ students.
They referred to the studies as "fundamentally flawed" and said the results were "ambiguous" due to a "muddled" experiment.
The two studies, "demonstrate how easy it is in our overheated political environment to subvert statistical analyses for political purposes," the professors wrote in their Tablet essay.
The 2017 paper used a faulty unreliable control and treatment group and utilized a small sample size (only 112 students were below a 2.0 GPA) among other problems, according to the essay.
The researchers could have used a straightforward experiment where some students took the ethnic studies course and others took a regular social studies class and then GPAs were compared.
But students were allowed to drop out or enroll in the class on their own accord, the essay authors wrote.
The experiments "support no conclusion, either positive or negative, about the effects of this particular ethnic studies course in these particular schools and times," the two professors wrote.
IMAGE: University of Pennsylvania
Like The College Fix on Facebook / Follow us on Twitter