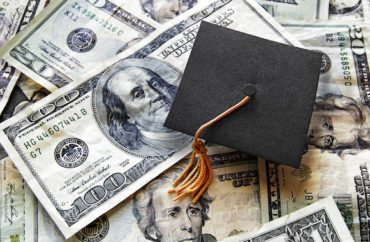 "The federal student loan system isn't worth it for students or taxpayers," Neetu Arnold said in a recent essay for Newsweek.
Arnold, a senior research associate for the National Association of Scholars, said that "no simple policy of debt forgiveness will stop the same problems from happening again."
The former College Fix contributor completed a report in February that detailed how student loan funding has fueled administrative bloat and has reduced the benefit of a college degree.
Arnold said:
Even improvements in the efficiency and transparency of the federal student loan system won't fix all or even most of the problems it has caused for American higher education, American taxpayers and students themselves.

Policymakers must confront the stark reality that the federal student loan system is hopelessly broken. American students would be better off without it.
"Forty percent of college students drop out prior to completing their degrees," Arnold said. "The harmful financial consequences of the student loan system, combined with the push to send every student to college, can be life-altering for these individuals," she added.
She urged a complete end to the student loan program.
"If we eliminate the federal student loan system, we can begin to reimagine the future of higher education," Arnold said. "The next generation of high school graduates could have multiple paths to financial and social prosperity, instead of being stuck on the one-way road of academic credentialism."
IMAGE: Zimmytws/Shutterstock.com
Like The College Fix on Facebook / Follow us on Twitter