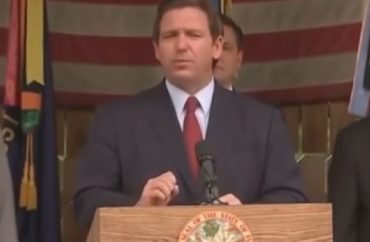 By Bethany Blankley | The Center Square
Florida has launched its first ever civics program to prepare high school and college graduates for public service.
As Florida's K-12 students excel in civics education, according to national studies, the state's Civic Literacy Excellence Initiative curriculum helped provide the basis for a new national curriculum, and Florida's commitment to education freedom is resonating nationwide, according to a poll commissioned by a national teachers' union.
Three colleges are launching Civics Academies and developing a new Career Pathways for Public Service Initiative to prepare students for public service. The initiative is expected to launch in August 2023 and 1,000 students are expected to be enrolled in the 2023-2024 academic year.
Polk State College, Broward College, and Florida State College at Jacksonville received $6.5 million in grants to develop what the state hopes will become a national model. Through the Civics Academies, students will learn the importance of public trust, government efficiency, the value of public service and working in local, state or federal government.
"This first-of-its-kind program will teach our future leaders foundational American values as they prepare for careers in public service," DeSantis said when announcing the program.
"A strong civics education is a necessity for those entering civil service," Education Commissioner Manny Diaz Jr., said. "By providing a pathway for students to pursue careers in the public sector, Florida is ensuring a smarter, more efficient state and local government for years to come."
The colleges will work with the Florida Department of Education, Florida College System, school districts, and local municipalities and businesses to develop the curriculum led by the Lou Frey Institute. The institute has already developed a civic assessment currently being administered by institutions across Florida, its director, Stephen Masyada, said.
The new initiative expands on this work "by creating a secondary civic curriculum and accompanied teacher training, which will ensure students graduate high school with the knowledge and skills to succeed in both the public sector and in advanced public service career preparation," he said.
Students will be able to take courses on public service leadership, careers and communication, experiential learning, attend a research seminar and participate in pre-apprenticeship and apprenticeship opportunities and paid internship programs with local and state agencies. They will also be able to take industry certification exams for Project Management (PMP) and SCRUM, Advanced Microsoft Office, Adobe, among others.
The training will help students receive the qualifications they need to apply for the positions of grant manager, program analyst and support staff, permitting specialist, policy analyst/government affairs, human resource support specialist, project manager/caseworker, procurement specialist, and city/county manager, among others.
Florida's Civic Literacy Excellence Initiative was first launched last July made possible through $106 million in funding. The additional $6.5 million has been allocated for the colleges to develop the Civics Academies program and expand partnerships among secondary schools and government institutions.
In 2019, DeSantis set a goal to make Florida the number one state in the U.S. for workforce education. Since then, Florida has invested more than $5 billion in workforce education and expanded access to now more than 300 apprenticeship programs. There are currently more than 770,000 K-12 students enrolled in career and technical education programs, the most in state history.
Originally published July 20, 2022 by The Center Square.
IMAGE: Forbes/YouTube
Like The College Fix on Facebook / Follow us on Twitter